Oppo is a cell phone from China that is very popular in the country because Oppo continues to bet on launching quality cell phones for its consumers. One of the HP variants launched by Oppo is the HP Oppo A71.
HP Oppo A71 is equipped with an internal memory of 16 GB, with a main camera of 13 MP and a battery of 3000 mAh. With specs like this, it's enough to support daily activities.
No matter how good a cell phone is, we are sure to encounter problems with it as the cell phone ages or the more frequent and heavy use of cell phones becomes. If you have experienced functional problems, people will usually take you to an HP technician.
But don't rush to do this because you can still fix it yourself by doing a reset. If you are still confused about how to do it, this article explains in detail how to reset HP Oppo A71 which you can follow.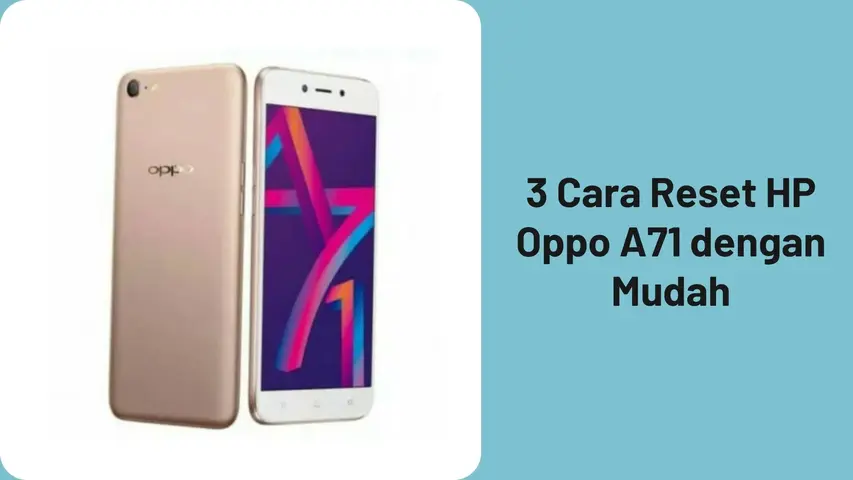 What is Reset?
Reset/factory reset/factory reset/restore to factory settings means the process to restore the settings as the settings made by the factory. Later, all data on the HP will also be deleted. So that the cell phone after reset will be similar to the cell phone just purchased.
Because a reset can delete all your data, before performing the reset, it's a good idea to back it up by moving your data to a flash drive, hard drive, computer, or cloud services like Dropbox and Google Drive.
Do not forget to make sure that the mobile is fully charged or at least 50% so that the reset is not hindered just because the battery runs out while the reset is being performed. Shutting down when the reboot is done will also cause fatal errors.
If you are ready to reboot, you can do one of the following:
How to reset HP Oppo A71 with settings menu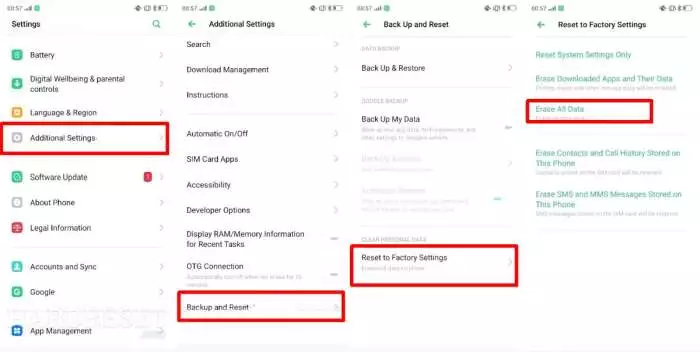 The first way to reset the Oppo A71 HP that can be done is by using the settings/settings menu. This method is the easiest way to do it. Here are some steps you need to do:
Open the Settings/Settings menu.
After that, select Additional Settings / Other Settings.
Then select Backup and reset.
Pilih Delete all content and settings / Reset phone.
Wait until the reboot process is complete. Then the HP can be used.
How to restart HP Oppo A71 with hard reset/recovery mode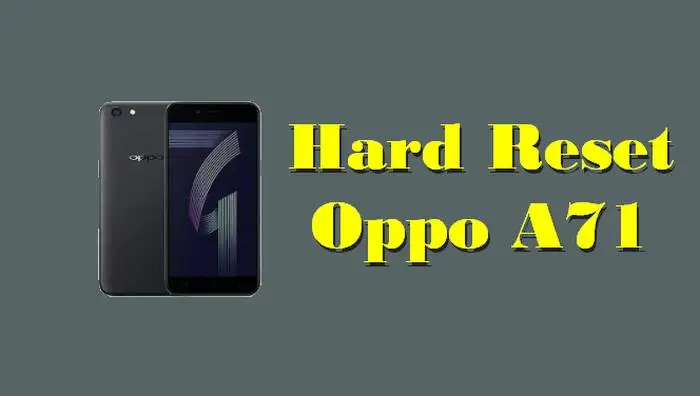 The next way to reset is via hard reset/recovery mode. This is the method that is usually done when the cell phone cannot respond to touch at all. This hard reset also does not need to open the lock screen so HP Oppo A71 users who forget their PIN can use this method. Here are the steps you need to take:
First press the volume down (-) button together with the power button for a few seconds until the Oppo logo appears. Here you have entered recovery mode and you can only use physical buttons as navigation.
Then select Clear data.
Confirm by selecting OK.
The reboot process will take place. Wait for it to finish.
How to reset HP Oppo A71 with Google Find My Device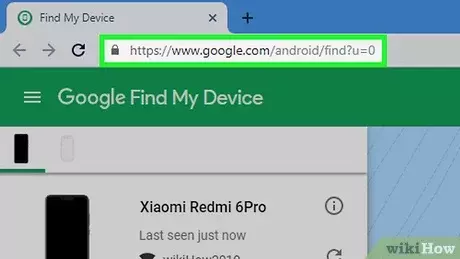 How to reset HP Oppo A71 with Google Find My Device is really unique, you don't even need to touch your HP Oppo A71 when the reset is finished. Google Find My Device is a feature created by Google to find a lost cell phone. But it is not limited to that, Google Find My Device has a function to do a reset. The goal is that when the cell phone is lost, our data can be protected by deleting it with this function.
If you want to reset HP Oppo A71, follow these steps:
First, open the following link: https://www.google.com/android/find from another device.
Sign in with the same Google account as your HP Oppo A71 Google account.
After you sign in successfully, multiple devices connected to your Google account will appear.
Select the HP Oppo A71 you want to reset.
Subsequently, several options will appear. Select Clear data. To perform a reset.
Enter your Google account password to confirm.
Wait until the reset is complete.
Benefits of doing a reset for HP Oppo A71
Some of you who are reading this will definitely want to reset Oppo A71 because your Oppo A71 is facing a number of issues. But the interesting thing is that a reset can not only solve the various errors that the HP Oppo A71 experiences but can also be useful for mobiles. What are these benefits? Here is the review:
Resetting HP Oppo A71 can remove malware and viruses
Some people often ignore malware and viruses because today's mobile phones are equipped with built-in antivirus applications. In fact, the development of malware and viruses can be faster than antivirus, so malware and viruses can nest even if they have been equipped with an antivirus application.
The presence of malware and viruses is also not felt by the user, but it can actually create a fatal problem for the HP Oppo A71. Malware and viruses can come from the sites we visit, the apps we install, and the games we play.
Fortunately, doing a reboot can resolve this issue. The reset works by erasing all data so that malware and viruses are also removed along with the reset process.
Reset can delete unnecessary data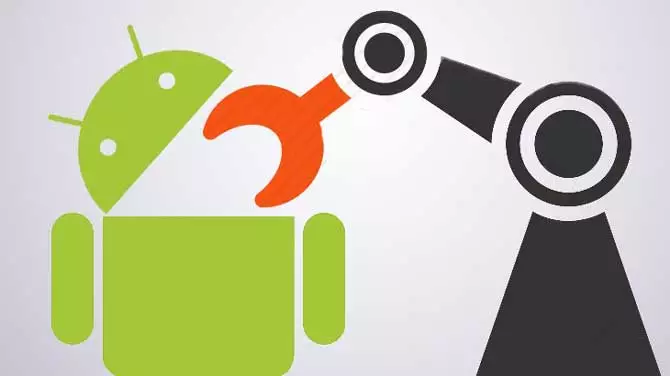 Unnecessary data usually comes from apps that we don't use or from apps that often accumulate data on our phones. Actually, this aims to make the application performance process faster because there is no need to download data from the server because the data is already available on the cell phone.
But unfortunately these data are increasing. The app system does not delete this unimportant data as it continues to download data after data. As a result, many problems arise due to this unnecessary data.
This issue can be easily resolved by doing a reset. Before performing the reset, the data is transferred to another device or a cloud service so that all unnecessary data is lost forever.
HP Oppo A71 gets faster
Because Oppo A71 unnecessary data has been deleted, the performance of Oppo A71 will be better and the results will be faster. There is no longer any data that blocks the operation of the application. So, if your cell phone starts to feel sluggish, restarting can be an alternative.
This is also what some people do to reboot. Not only is memory cleared, which has a direct effect on performance, but also the presence of viruses that eat RAM memory, thus speeding up the process.