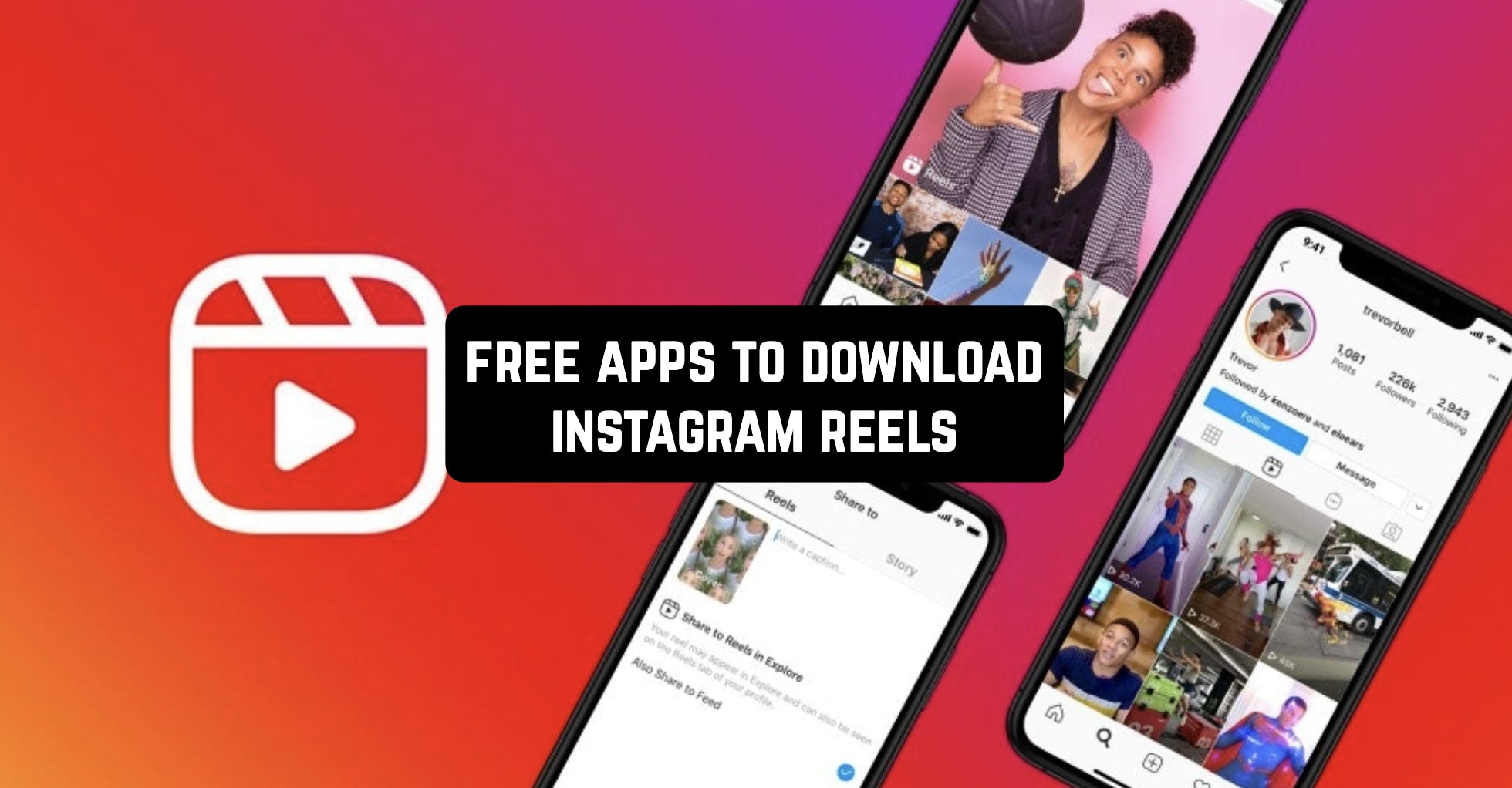 Instagram is a source of all kinds of content. In this social network you will find everything from tips for motorists to proper techniques for dyeing hair. Most of this content is published in the Reels section. Each post can be saved in the app and you can even sort the saved posts by topic.
However, sometimes you urgently need a certain video, but you don't have an internet connection on your phone to access Instagram.
In that case, these free apps to download Instagram Reels 2022 will help you. These are the best services that will allow you to save the content you need in high quality and without restrictions.
Make your Instagram content eye-catching with these best aesthetic photo apps.
InstDown for Instagram Reels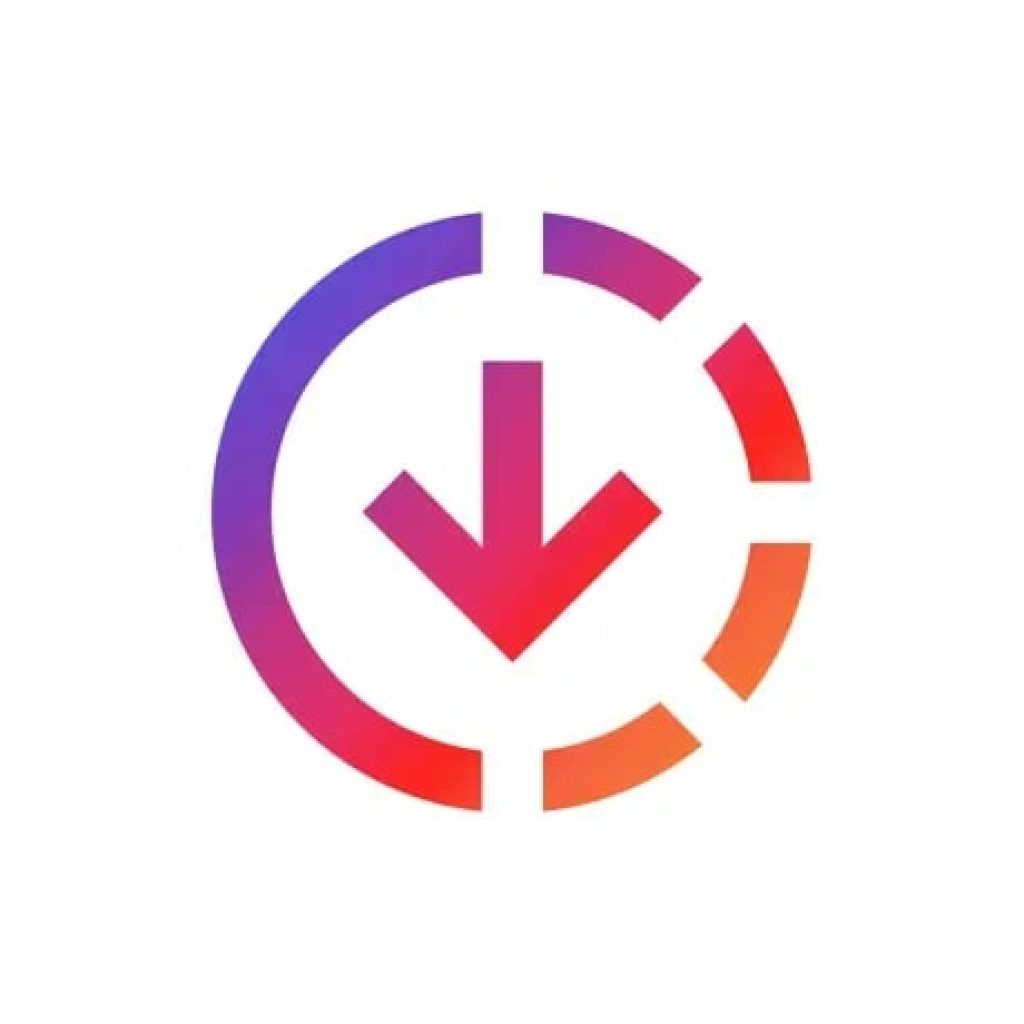 If you're an active Instagram user, you've probably had the urge to download the photo or video you want. The InstDown app will help with this.
The developers have created a program that is as easy to use as possible while providing all the features you need.
The app has several features. First of all, you can use it to download any Instagram content. This includes post photos, videos, stories, and reels. This content is downloaded in its original quality, without any loss or limitation.
Also, if you do not need to upload a photo to your device and need to share it on any social network, it is also provided. You will be able to send media to any social network, and there is an option to do it simultaneously to many accounts.
Finally, the app has another extremely useful feature. You can copy the tags that accompany the selected post. This can be useful if you publish the same post on multiple social networks.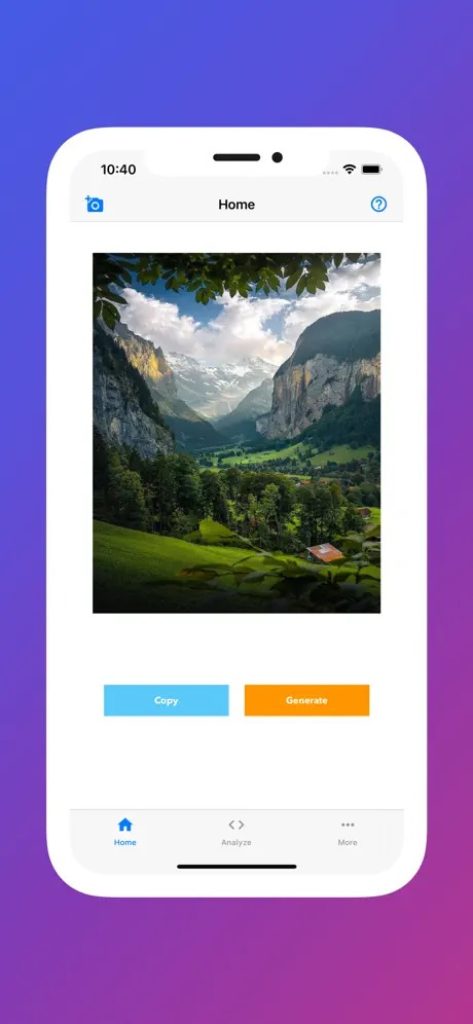 It is also worth noting the extremely simple interface of the application. Everyone will be able to understand it, and it will not take long. Simplify your work with Instagram with InstDown for Instagram Reels!

You may also be interested in: 11 best applications to make Instagram Reels (Android and iOS)
Video Downloader for Instagram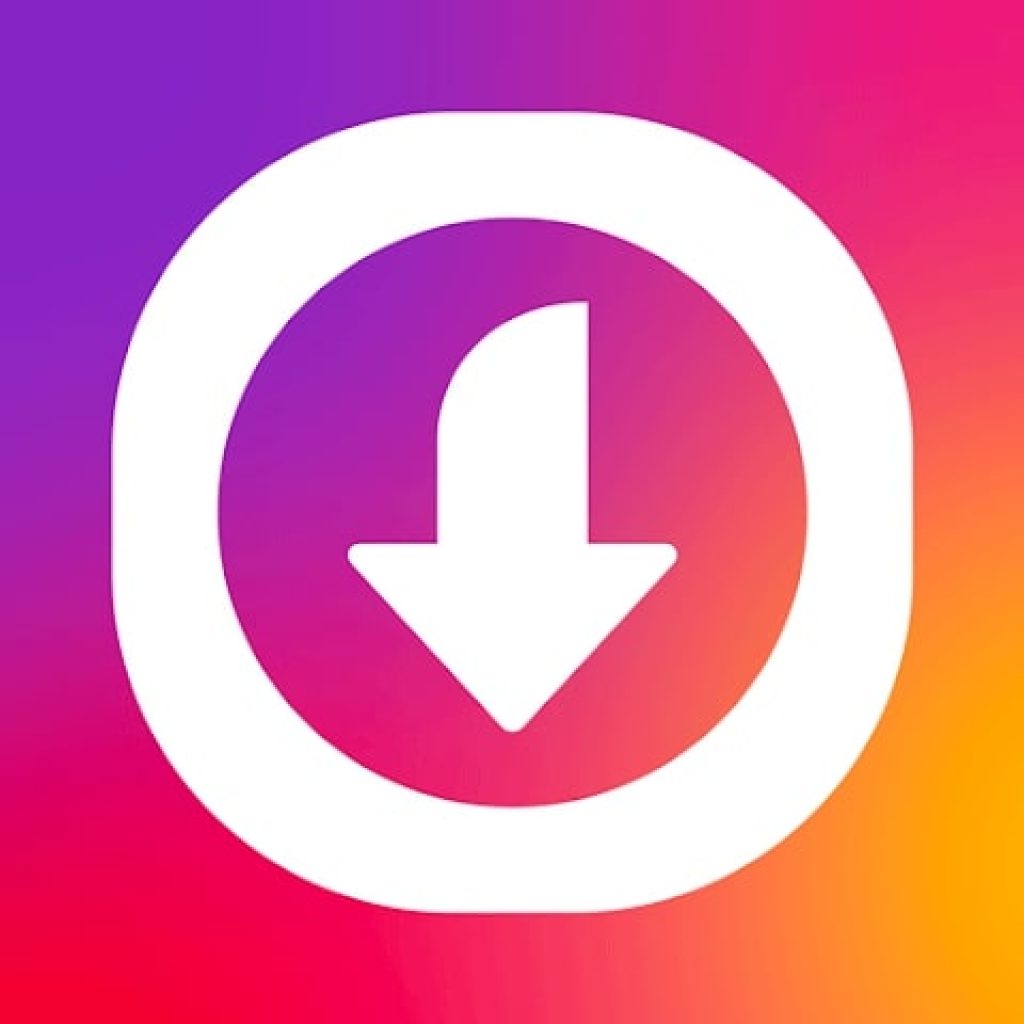 This is a simple but extremely functional program that allows you to quickly download anything from Instagram. They can be photos and videos from posts, stories, reels, or IGTV.
Paste the link to what you are interested in and the program will take you to the download page. One of the biggest advantages of the application is that the download is of very high quality.
The developers have added the ability to download content to your device in HD resolution. It is necessary to mention among other advantages of using the program.
First, it supports streaming downloads. This means that you do not have to download everything you are interested in individually. You can insert a link to an account, select a list of multiple posts, and then download them all at once.
Second, the app has a built-in video player. So if you have a poor internet connection or no internet, you can view the previously uploaded content offline.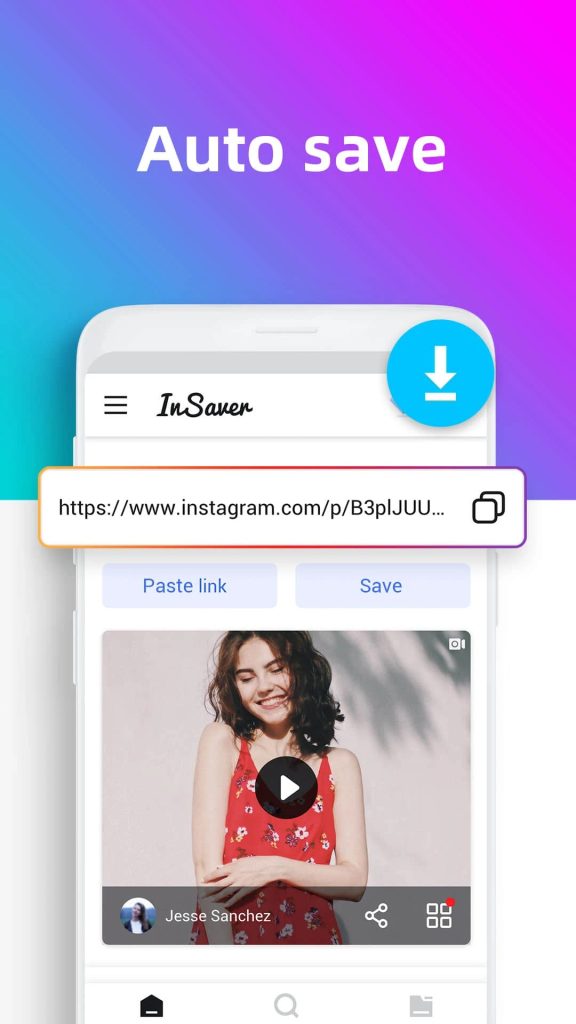 The app is extremely popular. In all the time it has been downloaded by tens of millions of people.

Video Downloader for Instagram by ETM Video Downloader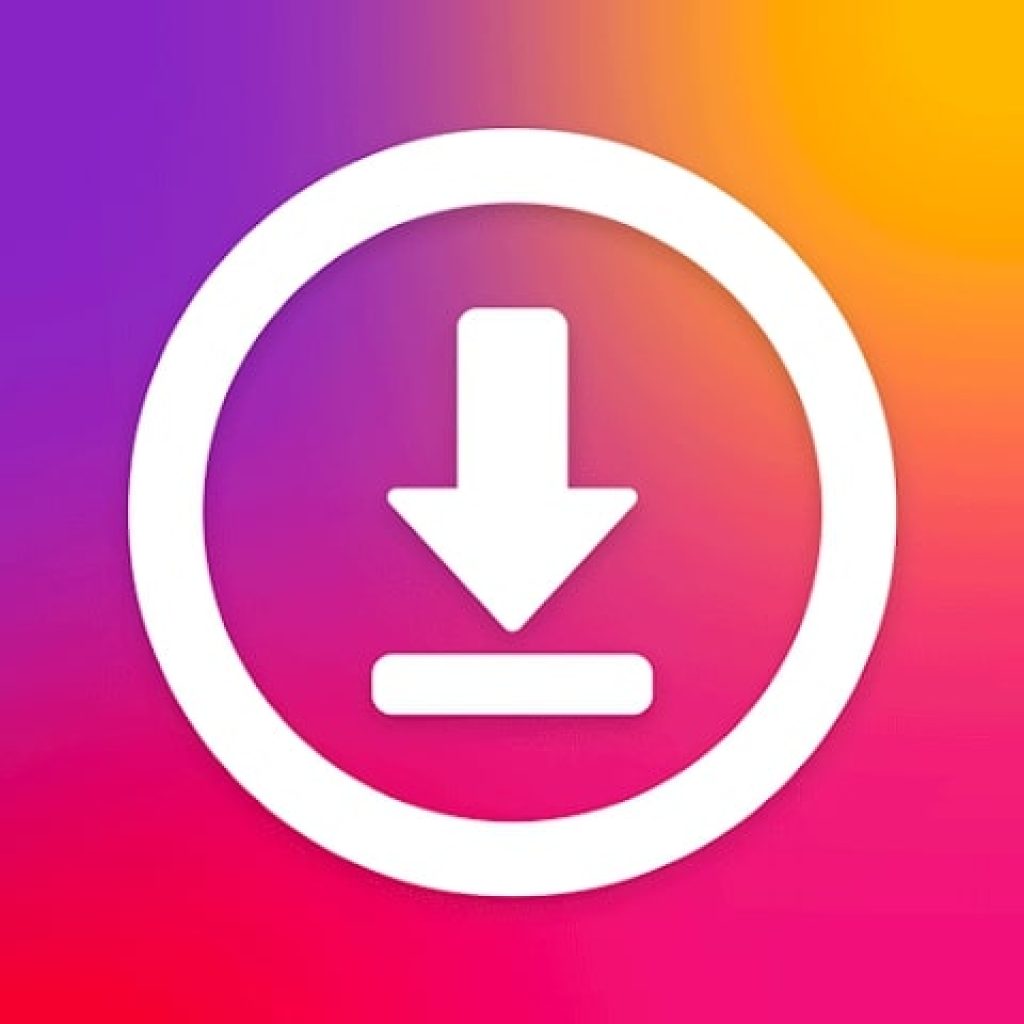 Do you often spend time on Instagram? If so, you have probably had the need to download some media content, such as photos or videos.
You can then share it on other social networks or just watch it on your device. That is exactly what this app will do. The developers have added exactly as many features as you may need without leaving anything out.
To download what you need, you need to copy the link and paste it into the program. After that, you will find yourself in the download section and with just a click of a button, the download will start.
It is worth noting that the app supports downloading different content. This includes photos and videos in feed posts, as well as clips from stories and reels. In addition, the program will also help you to download content from IGTV.
If you need to download multiple photos or videos at once, you don't have to download them one by one separately. You can take advantage of streaming downloads. Insert the link to your account, select all the options that interest you and the download of all the selected items will start.
An additional advantage is also that all downloaded material will be stored in a special section of the application. You can easily access and view everything, even if you are not connected to the Internet.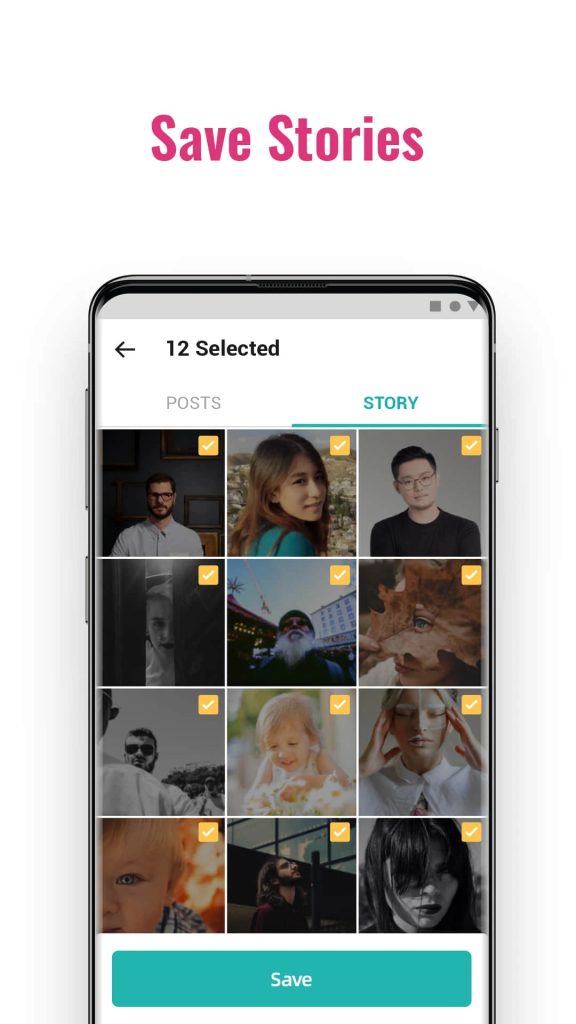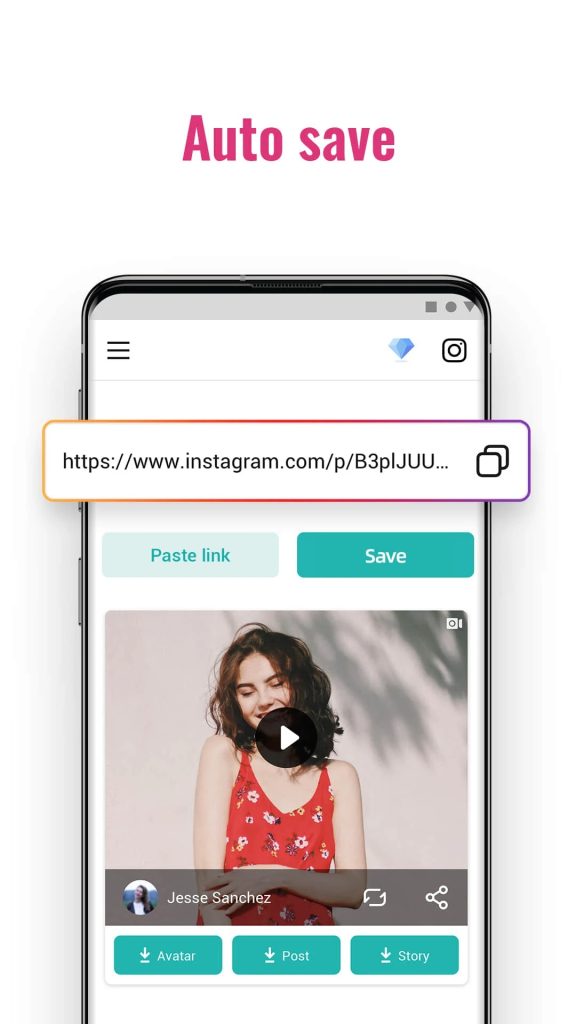 The program has already been used by tens of millions of users who write positive reviews.

Video downloader for IG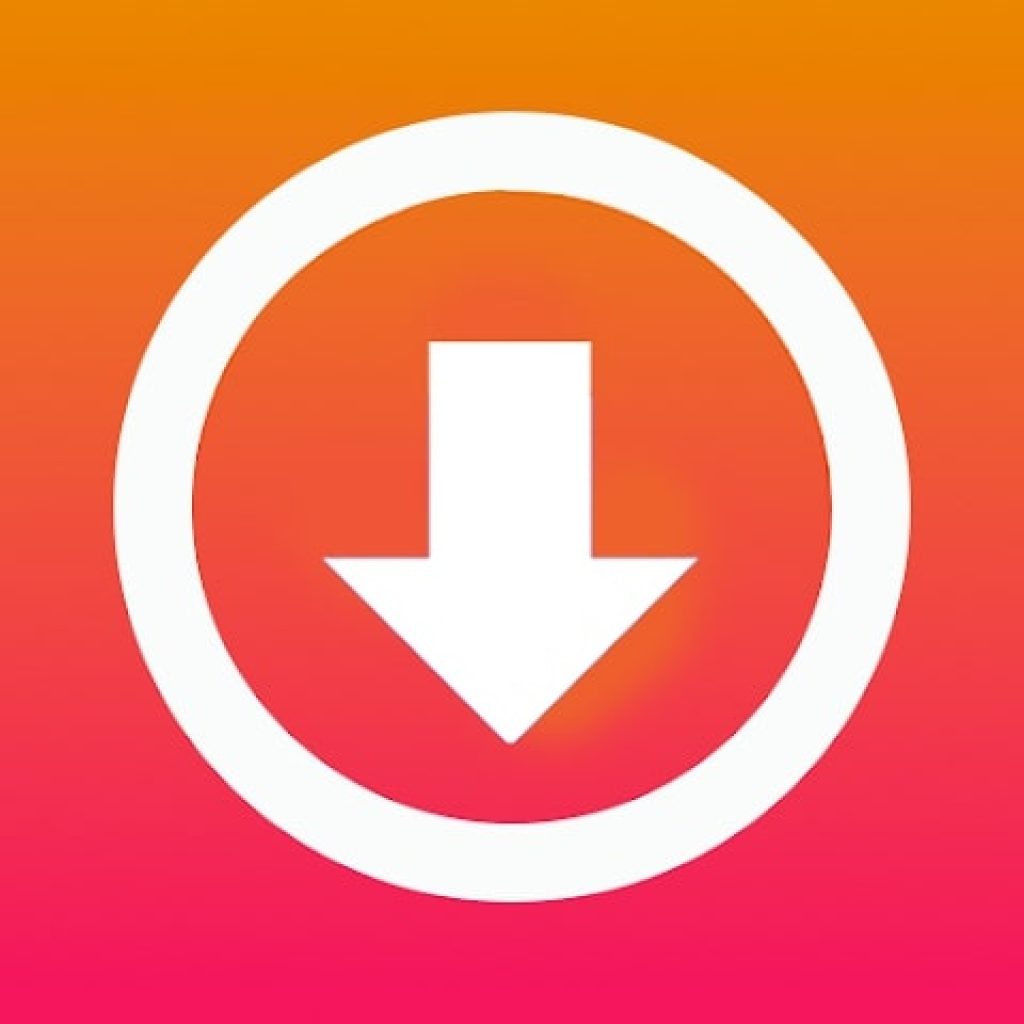 This is a useful app that will make your use of Instagram much easier. Have you ever needed to download some content from this social network, such as photos and videos? If yes, then this app was created especially for you.
The developers have created an amazing application for saving Instagram content, giving it all the necessary functions.
With this app you can download absolutely everything that may interest you.
It can be a photo or video from a post, Reels, Stories, or IGTV content. To do this, you need to follow a few simple steps. First, open the post you are interested in and click on the three dots in the top right corner.
Then select the "Share" button and find the app in the dropdown list. Once it opens, all you have to do is click the download button and wait for the process to complete.
The program also has some additional features. For example, if you don't want to download the app on your phone, there is an option to share it on social media.
Also, all downloaded content is stored in a separate section. Even if you don't have access to the Internet, you'll still be able to see everything you've previously downloaded.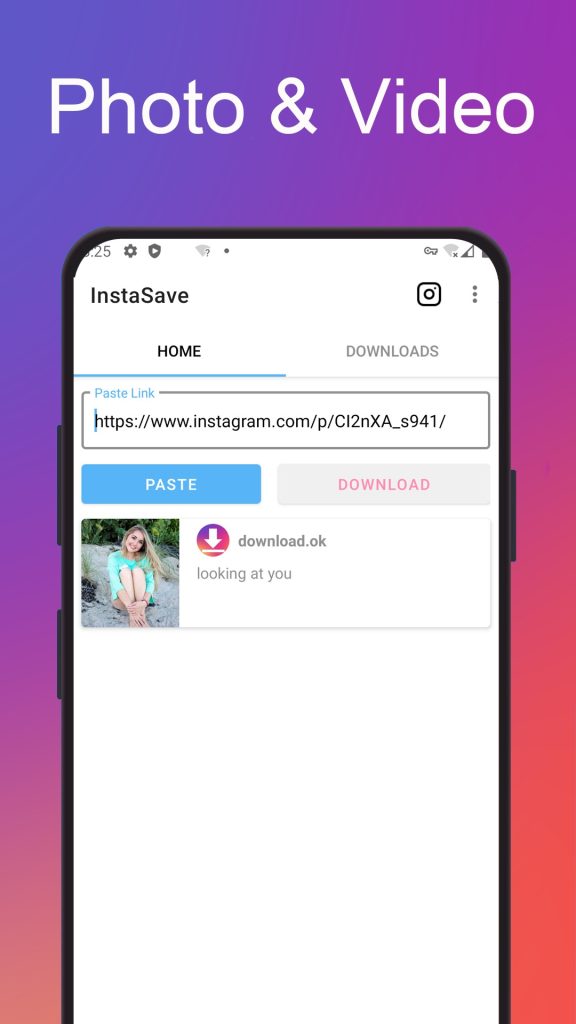 The app is totally free and you can start using it right now. It will really simplify your Instagram experience!

You may also be interested in: The 9 best applications to buy likes on Instagram
Reel Video Downloader for Instagram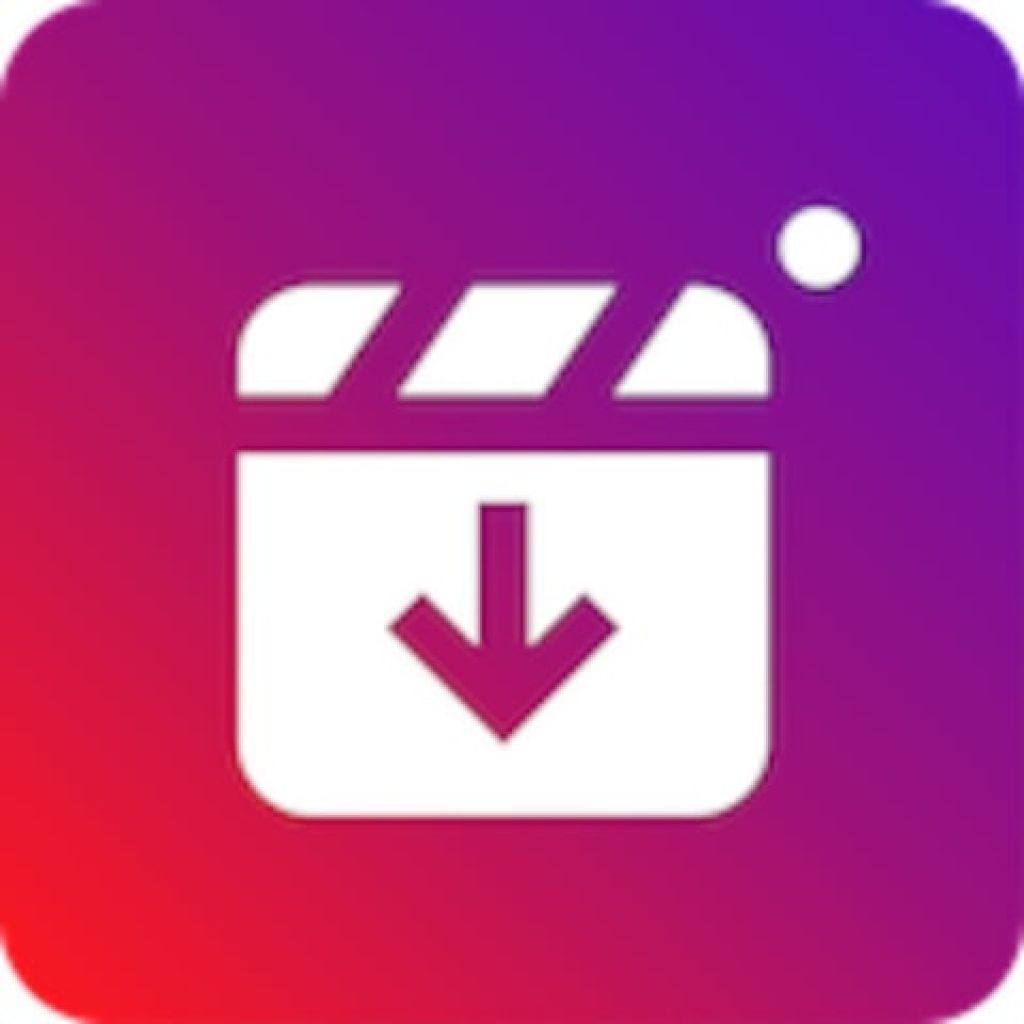 This program allows you to download any media content from Instagram in a matter of seconds with just a couple of clicks. To download, the app gives you the option to use either method.
The first is to click on the three dots in the top right corner of any post and then find the "Copy Link" option there. After that, you will need to enter the program and paste the resulting link there.
You'll have a download window open, and with the click of a button, you'll get the file you want. The second way is similar to the first. The only difference is that after clicking on the three dots, you can select "Share" and from the drop-down list, find the app.
You will immediately be redirected to the download. Also, it is possible to set automatic download, so you don't even have to click the "Download" button.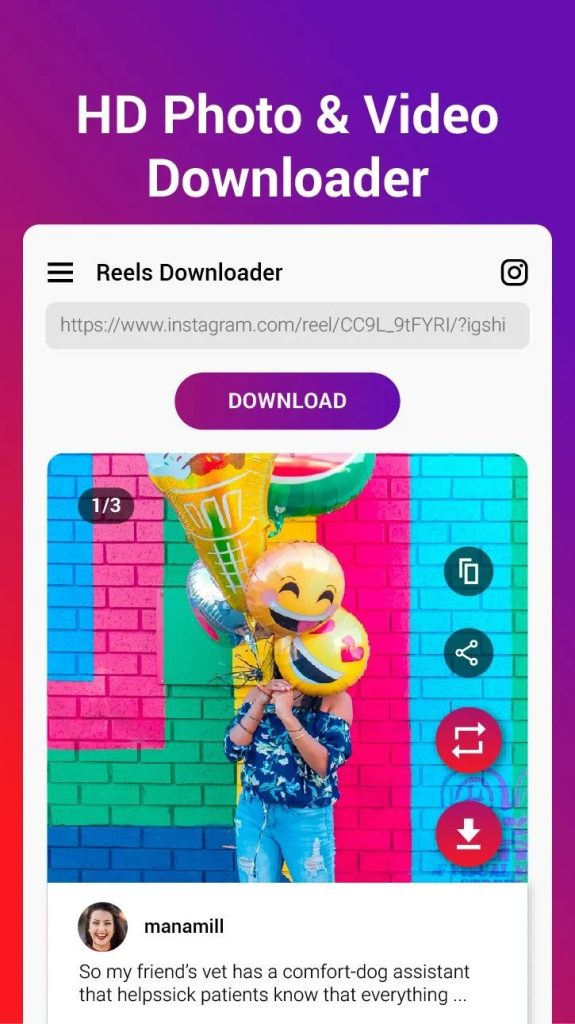 The program supports downloading any Instagram content. It can be videos and photos from posts, as well as stories, reels, and IGTV. The application is completely free, it does not have additional paid functions.

Reel Downloader for Instagram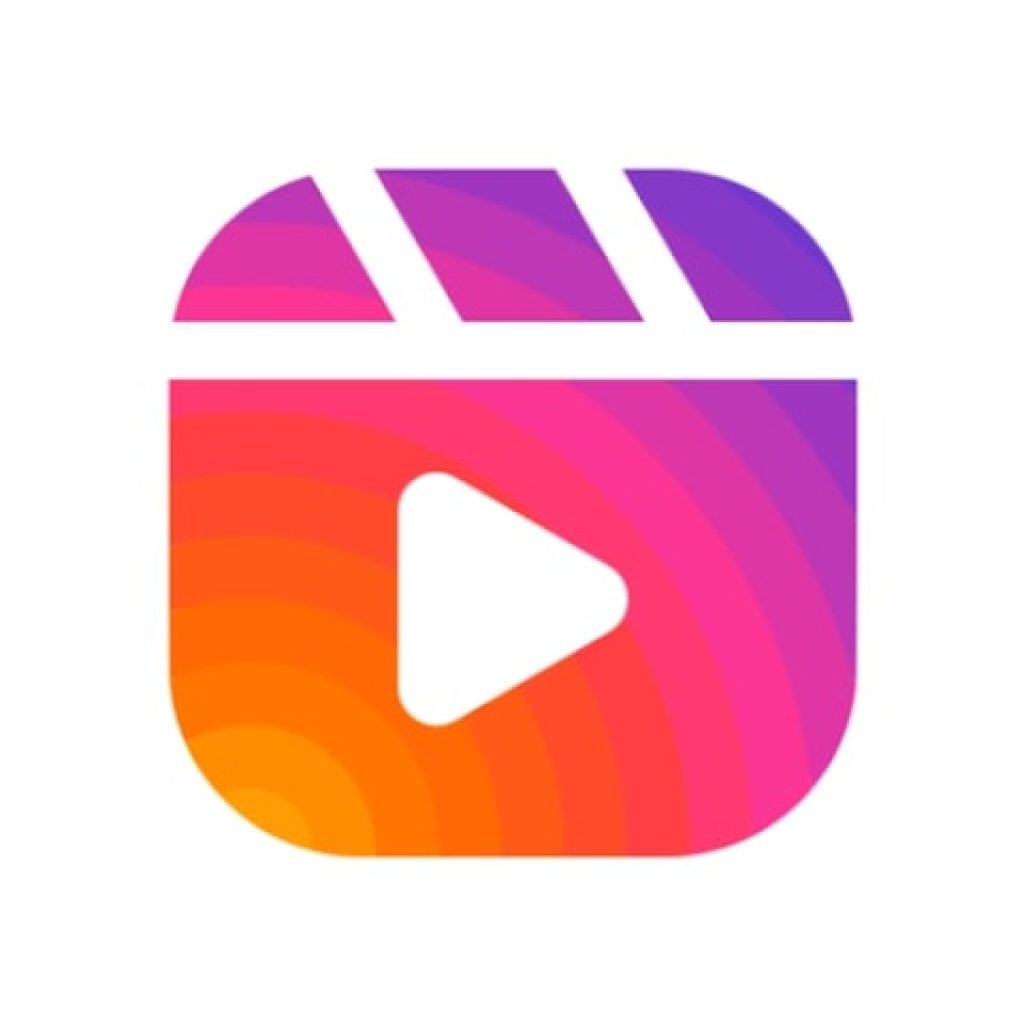 Reels Downloader for Instagram is an application that will definitely come in handy for absolutely any Instagram user.
Now you can get rid of the headache of how to download the content that interests you. Now you can do it in a couple of clicks spending a few seconds.
Find the publication you want to download, and then follow the instructions. Click on the three dots at the top right and you will find the "Copy Link" button. You will need to paste this link into the app and then the download will start.
It is worth noting that the program supports downloading any content: photos, videos, stories, clips from reels or IGTV. In addition, the download of multimedia content is of the highest possible quality, with HD resolution.
The app also includes a special video player, which is convenient, especially for Instagram users. In it, you can, for example, view the tags of the selected post. If you don't want to upload a photo or video to your device, you can share it on social media.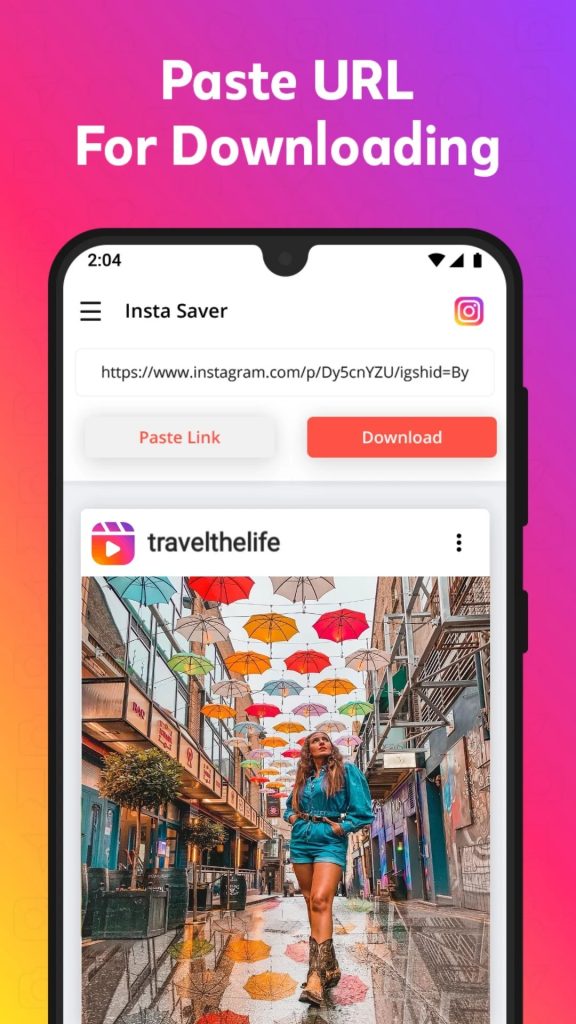 The program is completely free. It contains no paid features and collects hundreds of thousands of positive user feedback every day.

You May Also Like: 14 Free Instagram Video Makers (Apps & Websites)
Reels Video Downloader, Save Reels – Boom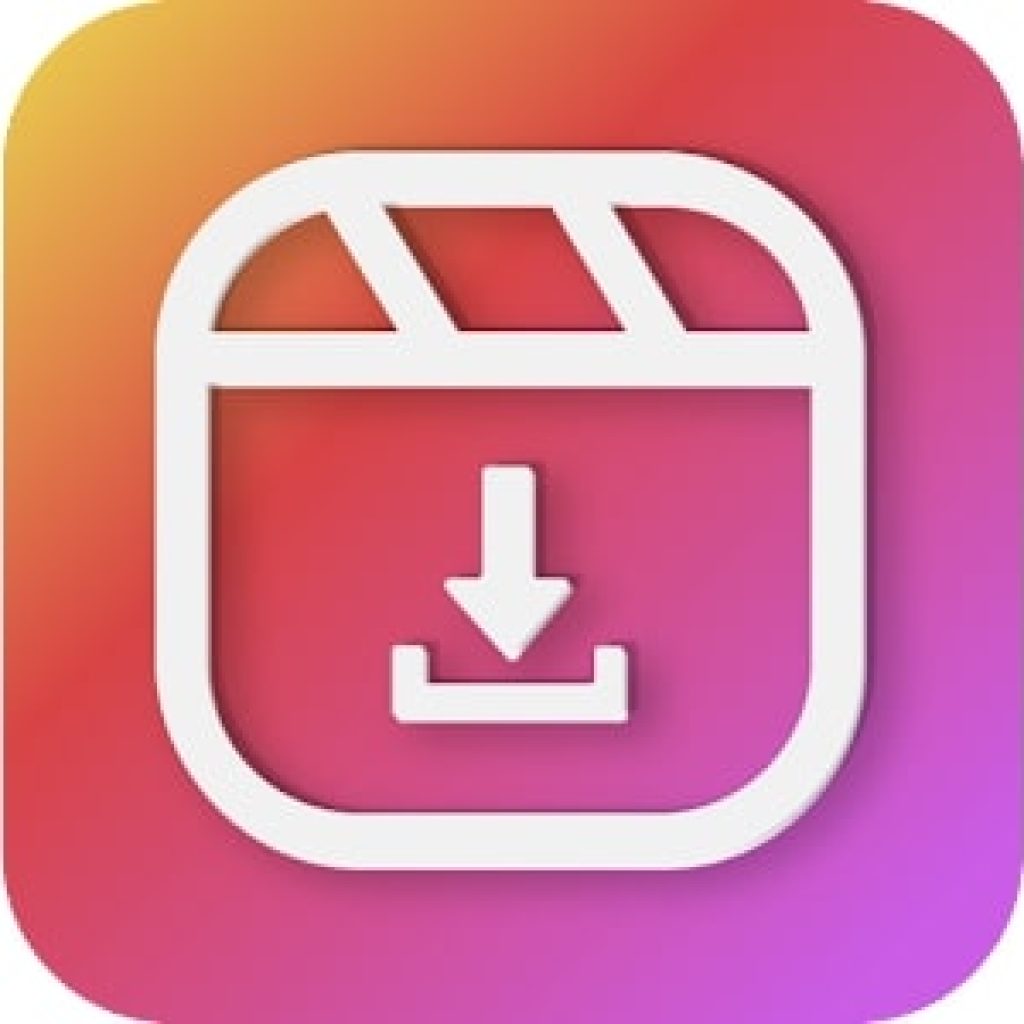 Reels Video Downloader, Save Reels – Boom is one of the most useful and functional application that must be installed on the phone of any Instagram user.
The developers have created a program that solves an important problem for many people. It allows you to download various content from Instagram.
It can be anything: photos or videos of posts you're interested in, story posts, reels, or even IGTV. The application supports uploading all kinds of content and featured sections on the social network.
Click the three dots in the top right near any post, then select "Share" and find the app. It will then do everything for you on its own and quickly download the content to your device. The download is done with the best possible quality.
The important and useful features of the app do not end there. If you download a video, you can edit it directly in the program, you don't need any other specialized software. You can also view your photos in full screen mode.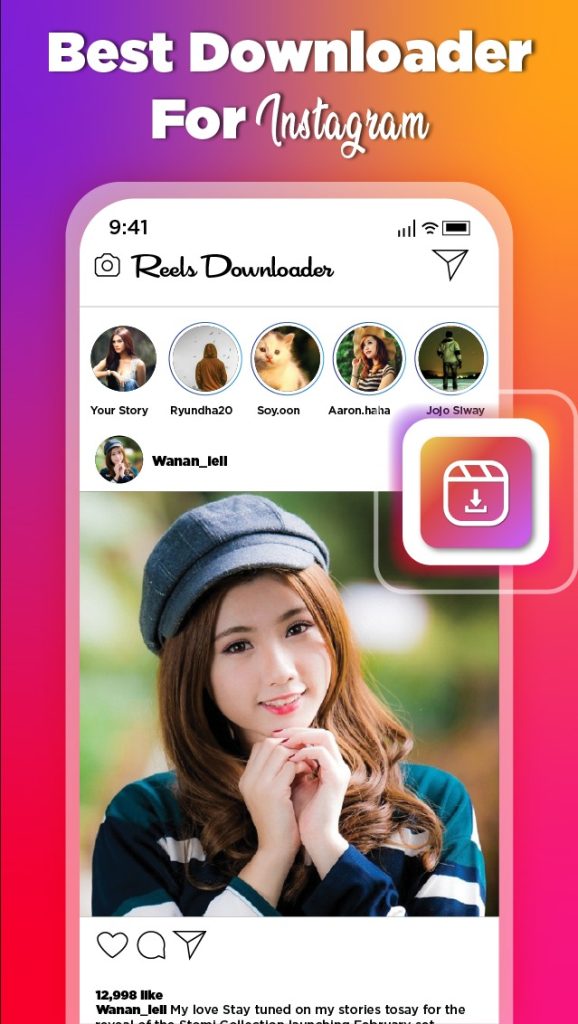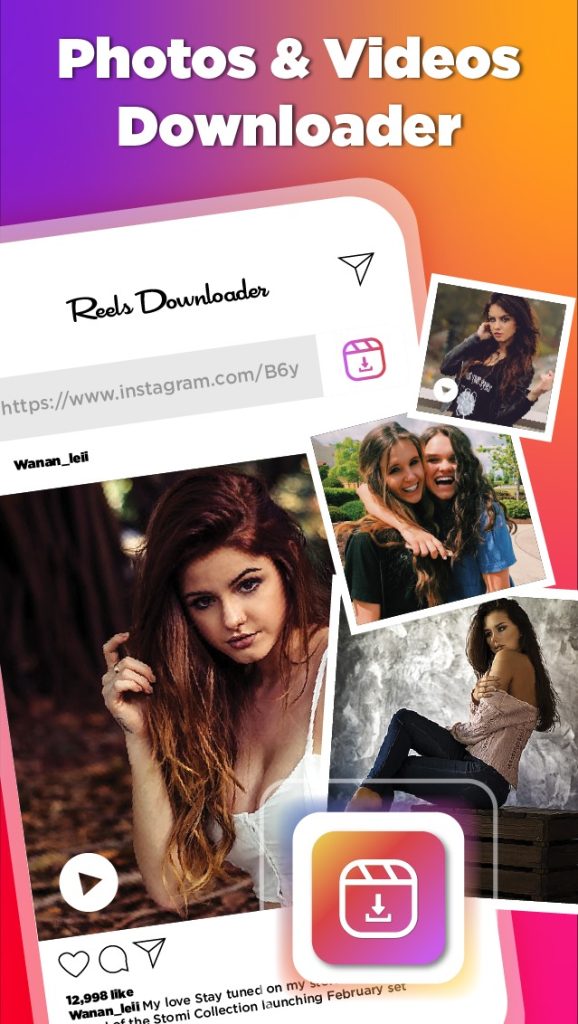 If you don't need to download media to your phone memory, you can quickly share it with as many people as you want from the app. It's completely free and doesn't require you to invest, but it makes using Instagram much easier. Start now!