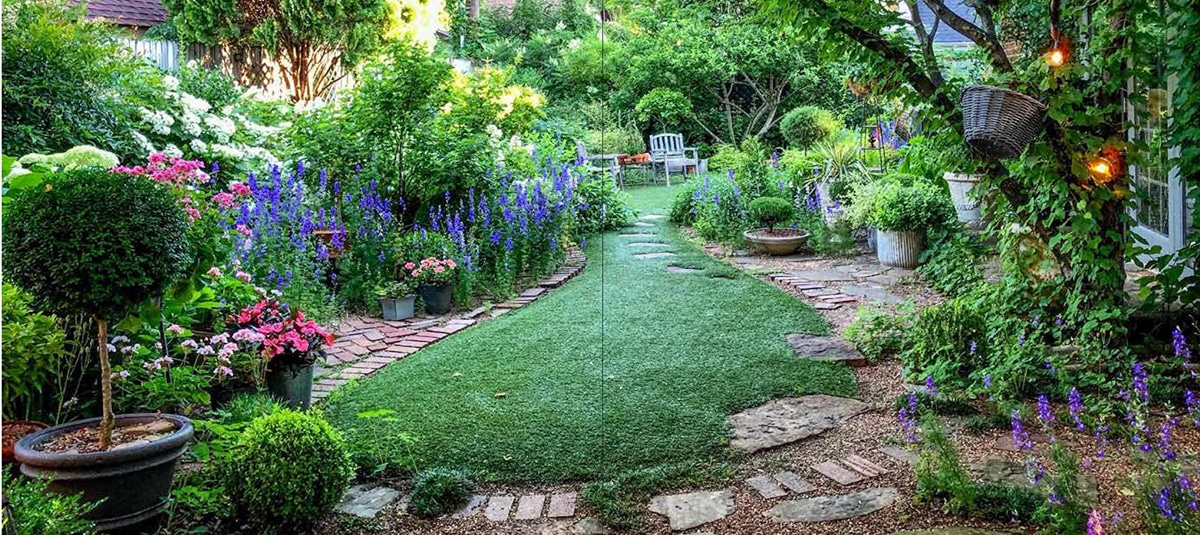 What more can we ask for from a gardening book that is inspiring and educational? Two new books with more than a little in common manage to strike the right balance of both, complementing each other, as do the personalities of these enthusiastic and generally charming gardeners.
Claus Dalby, the Danish gardener known for his amazing container displays, and Linda Vater, a popular gardener from Oklahoma City with a knack for garden styling, present a pair of books from Cool Springs Press that are perfect for the beginning of the gardening season.
Dalby has several books to his credit, but Containers in the Garden is the first he has published in English, much to the delight of his English-speaking fans around the world. It gets to the heart of his trademark abundant container design style, one often repeated but rarely as successful as he is.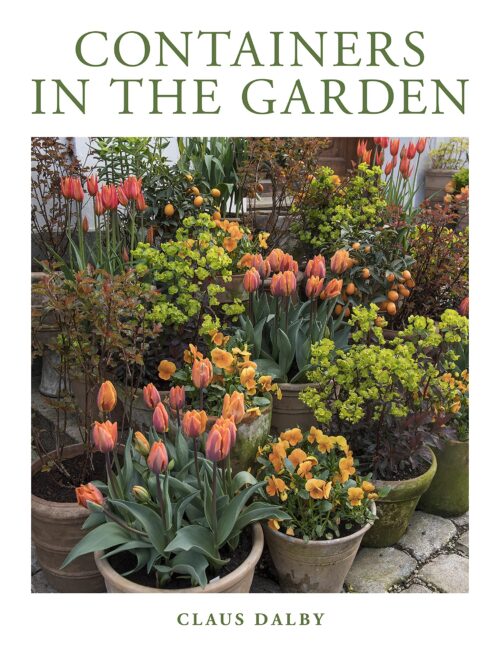 All the tips and tricks Dalby employs for his growing method are shared, including how to successfully overwinter potted bulbs, something many gardeners struggle with. The trick, he says, is to put them in a sheltered spot where they won't get water during the winter (after watering them at planting). Once they start to come out of the ground, they can come out into the open and watering can be resumed.
Dalby's method involves planting most pots (his collection of beautiful terracotta pots is impressive) with a single type of plant and then creating coordinated arrangements by mixing and matching pots. This allows you to swap out plants where the display is declining for something fresh or make new arrangements many times during the growing season.
He is an equal opportunity planter, filling pots with bulbs, annuals, perennials, vines, and even trees or shrubs, then mixing them all together for a dazzling show.
Dalby is particularly adept at focusing on texture-rich monochrome color schemes, employing, for example, Japanese chartreuse maples with yellow daffodils and white tulips for a fresh spring display.
Mimicking Dalby's methods throughout the season would be difficult for most outfielders to pull off. The accumulation of what must be thousands of terracotta pots must have been accomplished over decades, and he has the advantage of having greenhouses and a couple of gardeners to help with the labor intensive planting of all those pots, sowing seeds and moving them around. parts.
But there is plenty of information that will have gardeners reaching for the book often. Dalby is a master at using interesting plants in a simple way, and his color palettes scattered throughout the book in glorious large photos are themselves a treasure trove of inspiration. Since Dalby's method of grouping pots is similar to a deconstructed mixed container planting, the same plants can be mixed and matched in large containers to great effect.
In one such screen, for example, Dalby combines amaranth 'Hopi red dye', chocolate cosmos, persicaria 'Red Dragon', Purple Wild Carrot and Japanese Painted Fern for a rich, dark color palette.
It's those creative combinations that really make the difference in Dalby's displays, and he doesn't need a couple of outfielders to pull them off.
While Dalby's book is excellent at providing inspiration on a specific style, Vater's book The Elegant and Edible Garden paints with a broader brush, focusing more on helping gardeners find and refine their garden style.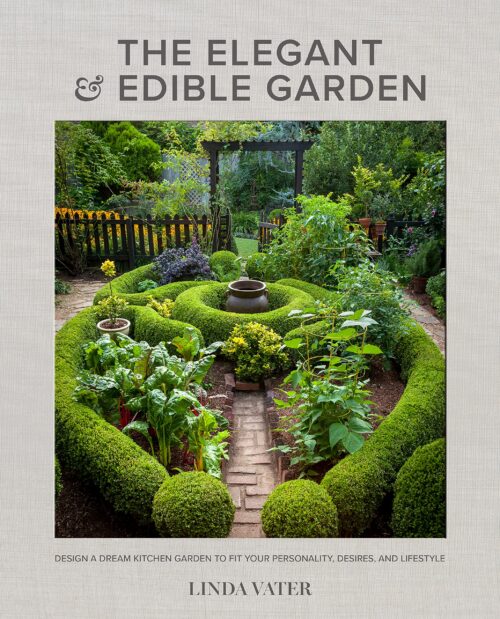 Vater, whose structured potager garden is instantly recognizable by his legion of social media followers, helps readers create a garden concept, particularly one that incorporates edible flowering plants and shrubs, into a cohesive space.
Although he grows in a relatively small garden in a historic neighborhood, Vater manages to pack vegetables and herbs along with all the other types of plants in his garden in a way that any gardener can take inspiration from. He relies heavily on the symmetry and structure of a year, like the boxwood hedge that forms the backbone of his potager.
Vater's lessons in the book are valuable for any type of garden, and the quest to find the right style of garden is thoroughly examined. He also shares his best practices for everything from organic growing to creating topiaries, another of his passions with plants.
Like Containers in the Garden, Vater's book has beautiful photos and much to read. It also incorporates plenty of sidebars and bullet lists to help gardeners focus on takeaway lessons.
The books share similar cover designs, with a beautiful photo to draw you in and an elegant linen cover, and they kind of complement each other on the shelf, both in looks and content, which is a perfect torrent of inspiration for the book. season.