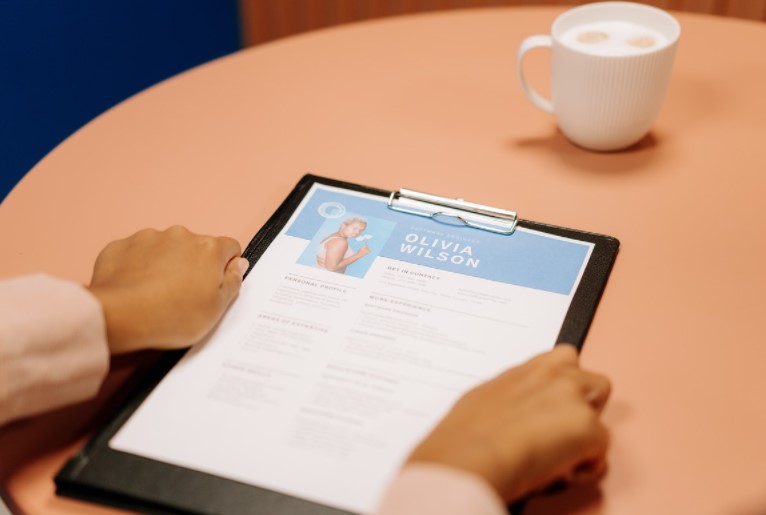 When making a resume, it is difficult and difficult because sometimes we get confused about what to include for recent graduates who have just graduated. The importance of making a resume to apply as a condition for HRD to see the applicant's personal summary to be called to work or not.
resume or Curriculum (CV) is a document that provides information about the applicant to the company with the aim that all information data about the applicant according to the criteria of the company. Some resumes are designed very complex and some are simple.
There are several parts that should be included in the preparation of a resume, namely:
Personal information
Providing information about potential applicants, such as name, date of birth, nationality, etc., is very important because sometimes personal data qualifications and suitability will be assessed. For example, if the open position is for a maximum age of 30, HRD will decide what age is qualified or unqualified.
educational history
It is the applicant's obligation to include educational history for the company to consider whether or not the prospective employee is qualified. For example, if the vacancy is for a minimum of SMA/SMK graduates, then educational history below that stratum will not be accepted.
more extras
Include work experience, certificates related to the job you are applying for, certificates of achievement will give you more value, the more certificates attached, the more attractive the DHR who will call you for an interview.
Those are some important parts that should be included when making a resume. To do this, we will provide you with an example of a simple resume that you can use when applying to companies. Here is an example:
CURRICULUM VITAE
That the undersigned:
Full name: Ahmad Fairuz Ridwan
Place, date of birth: Bandung, January 14, 2008
Male gender
indonesian citizenship
Islam
Status : Not married
Address: Jl. Jakarta Canal No. 45 RT/RW 03/05 Kel. Babakan Surabaya Kec. Kiaracondong, Bandung City
Telephone: 081 5344 7812
Email : [email protected]
explain exactly,
Education History:
-SDN Soka, Jl. Soka No. 34 Bandung, Year 2016
– SMPN 22, Jl. supratman no. 24 Bandung, Year 2019
-SMAN 10, Jl. Cikutra No. 77 Bandung, Year 2022
Ability :
-Understand and master the operation of Microsoft applications (Word, Excel, Access)
-Able to communicate using both active and passive English.
-Understand and master video editing applications (Sony Vegas, Adobe Premiere)
-Understand and master the techniques of photographers and record videos.
So this Curriculum Vitae I did truthfully.
Concerned,
(Manda Mustika)
That's an example of a resume you can use to apply to the company you're applying for. Remember that when filling out the resume, you must be honest and not exaggerate because at the time of the interview you will be asked about the resume you submitted.
Also Read: Types of Declaration Letters and Factors You Must Meet
If you are original or lie about your personal information to be called, you will definitely not be accepted because HRD will know that you are lying or not. Fill in your personal and other data according to what you have and control. Well, good luck, hopefully this sample resume can get you accepted into the company you're applying to.