Genesis, the object of oil exploration, analyzes the factors in the formation of oil and the events of the past. Here, Memora.ID summarizes the genesis of oil exploration objects.
There are three main factors in the formation of oil and/or natural gas, namely: First, there is a "source rock" that geologically allows for the formation of oil and natural gas. Second, there is a migration (migration) of hydrocarbons from the source rock into "reservoir rock", usually sandstone or limestone that is porous and of sufficient size to host the hydrocarbons. Third, there is a geological entrapment.
The geological structure of the earth's crust is irregular in shape, due to the movement of the earth itself (such as earthquakes and volcanic eruptions) and continuous erosion by water and wind, it can create an underground "space" that becomes a trap of hydrocarbons. If this trap is covered by an impermeable layer, the hydrocarbons will stay in place and cannot move anywhere else. The temperature of the subsurface, as it deepens and rises, is another important factor in the formation of hydrocarbons. Hydrocarbons rarely form at temperatures below 65 degrees Celsius and generally decompose at temperatures above 260 degrees Celsius. Hydrocarbons are mainly found at moderate temperatures, from 107 to 177 degrees Celsius.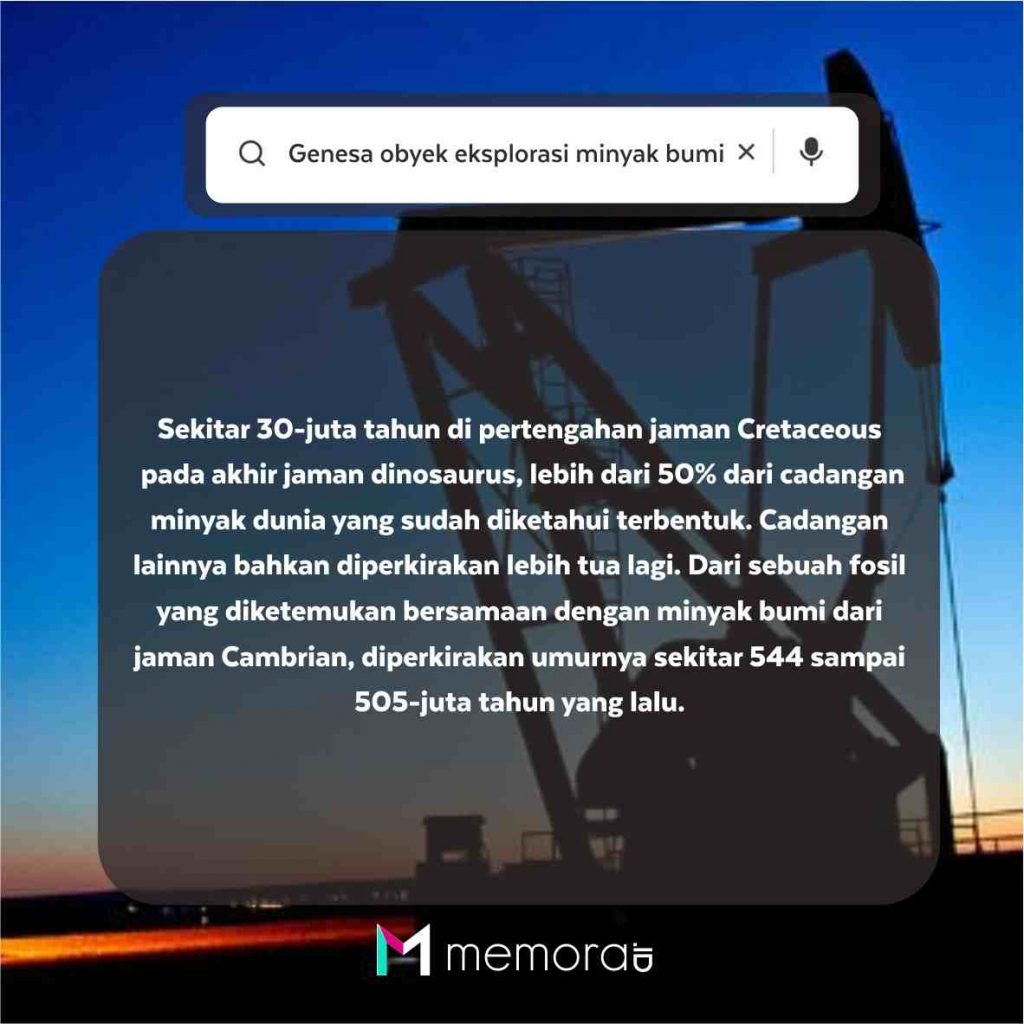 About 30 million years ago in the mid-Cretaceous, at the end of the age of the dinosaurs, more than 50% of the world's known oil reserves were formed. Other reserves are believed to be even older. From a fossil found along with oil from the Cambrian period, it is estimated to be between 544 and 505 million years old. Geologists generally agree that oil was formed over millions of years from very small organisms, plants, and animals that lived in ancient oceans. Once these marine organisms die, their bodies are buried on the ocean floor and then buried in sand and mud, forming a layer rich in organic matter that will eventually become sedimentary rock.
This process is repeated, one layer covers the previous layer. Then, over the next few million years, Earth's oceans have either shrunk or moved. The deposits that make up sedimentary rock generally do not contain enough oxygen to completely break down organic material. Bacteria break these substances down, molecule by molecule, into hydrogen- and carbon-rich materials. The increased pressure and temperature of the rock layers above distills the remains of organic matter and then slowly converts it into oil and natural gas. The oldest known oil-bearing rocks are more than 600 million years old. The youngest is about 1 million years old. In general, the rocks where the oil is found are between 10 and 270 million years old.
About the Author