President Rodrigo Duterte presided over the groundbreaking ceremony for the Philippine Sports Training Center (PSTC) to be built in Barangay Parang in Bagac City, Bataan.
The 250,000-square-meter state-of-the-art sports center will be donated by the Bataan provincial government and has a budget of 3.5 million pesos, which is expected to be completed in 2025.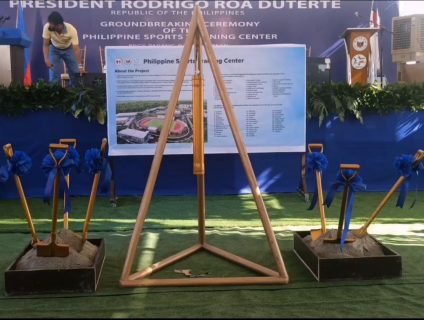 The PSTC project was signed by Duterte on February 14, 2019 under Republic Law 11214.
Several facilities will be built within the center, such as the administration building, athlete and coach dormitory, multi-purpose gym and field, guest villas, sports science building, medical center, school building and more.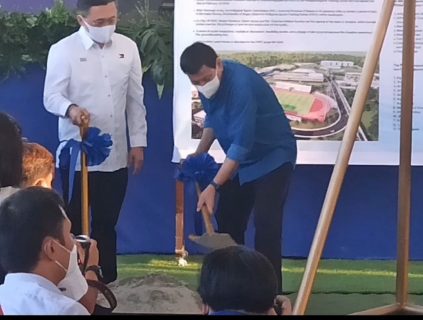 The amenities are also expected to include Olympic and non-Olympic sports.
Along with the chairman, Sen. Christopher "Bong" Go, Chairman of the Senate Committee on Sports, Phil. the president of the Sports Commission (PSC), William Ramírez;North Dakota District Representative, Congressman Joet Garcia, PSC officials, national and local government officials, and athletes.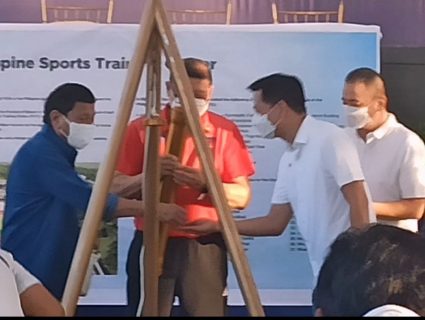 In his speech, the president said that the PSTC will be the home of the athletes of the future and a suitable place for the training of the country's players and even of the Filipino youth. He said that will boost morale so that the Philippines can establish world-class athletes, who will compete in sports locally and globally.
The governor is very grateful. Garcia in such a project that will inspire the province and the country's players, because they will have a beautiful, well-equipped and fully equipped sports center that they can use in their training, to further raise the level of Filipino athletes.
Report ni Josie Martinez