stars Michelle Young and Nayte Olukoya ended their engagement six months after the season 18 finale.
During the heartwarming special, which aired in December 2021, fans caught a glimpse of him after the school teacher hailed him as her 'person'.
The stars confirmed the news in a lengthy statement on Instagram Stories, where Michelle said having their "relationship in the public eye hasn't been easy."
"I find it hard to say that Nayte and I will go our separate ways," he wrote.
"But I stand with him knowing the heaviness that is present in our hearts as this relationship has been very real to us."
Reflecting on her relationship with the sales executive, she added: 'To you, Nayte, you quickly became my best friend and the love I have for you is incredibly strong. I will never stop wishing you succeed.'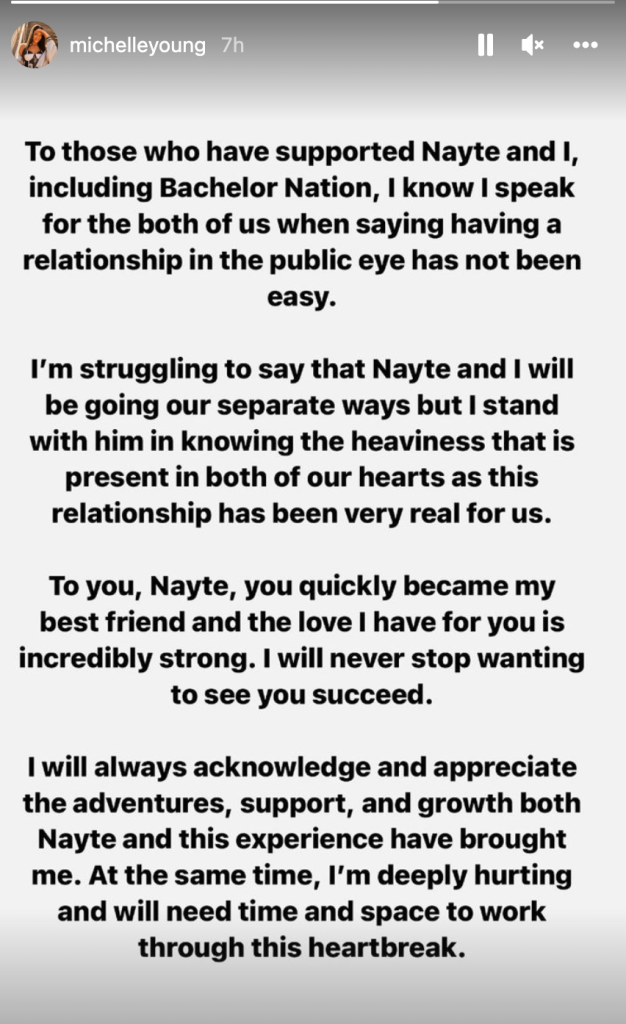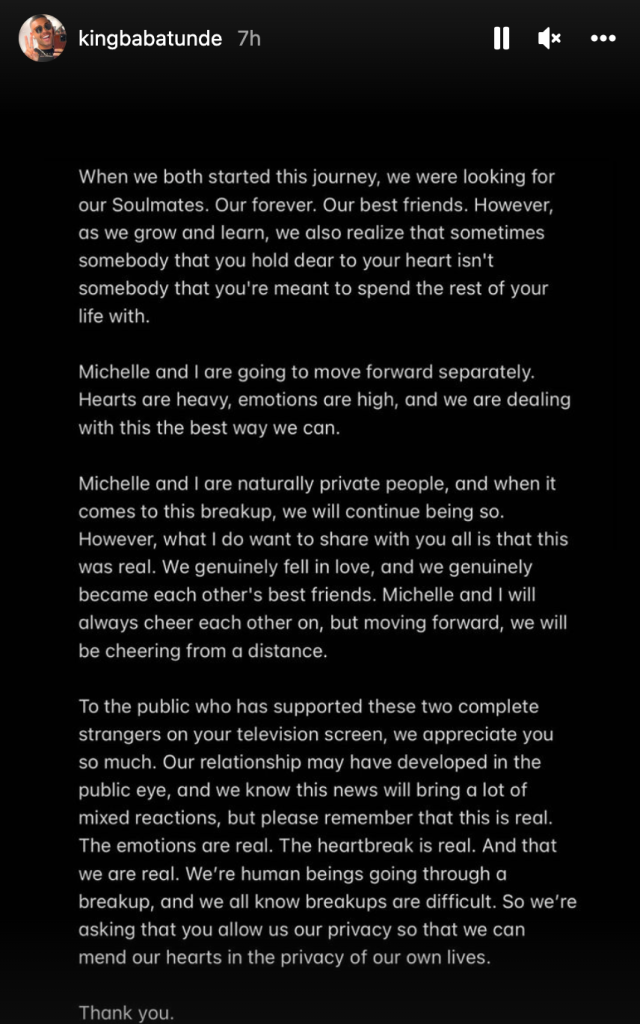 Nayte also addressed her 300,000 Instagram followers about their split.
'When we both started this journey, we were looking for our soul mates. Our forever. Our best friends,' she wrote.
"However, as we grow and learn, we also realize that sometimes someone you love in your heart is not someone you should spend the rest of your life with."
He continued: 'Hearts are heavy, emotions are high, and we're dealing with this the best way we can… We really fell in love and really became best friends with each other.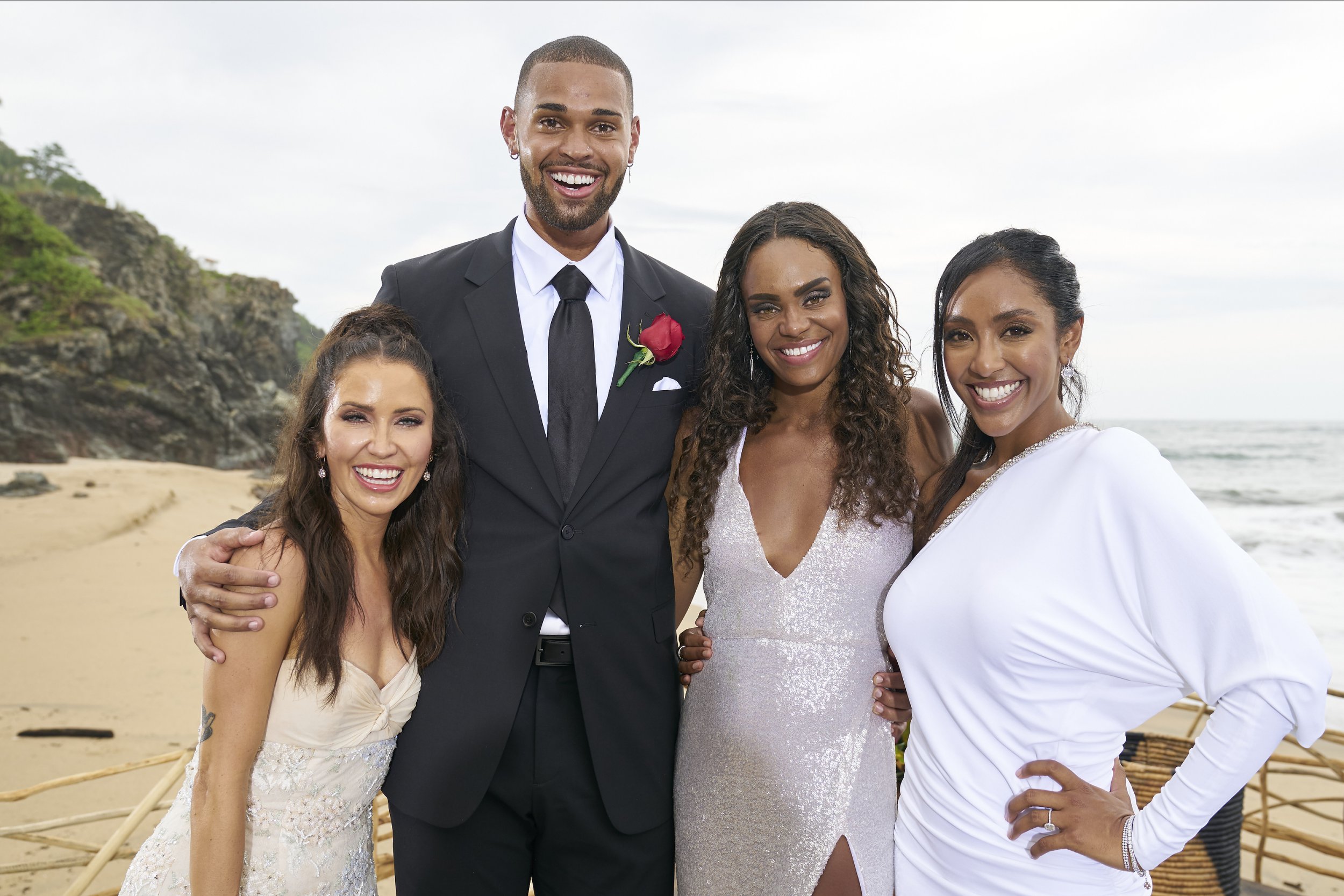 "Michelle and I will always cheer each other on, but going forward, we'll cheer each other on from a distance."
Split rumors began to surface last month after Michelle was spotted without her engagement ring, however she quickly quashed all speculation.
Taking to Instagram Stories, she wrote: "For the person who is paying enough attention to catch that moment, they must also pay enough attention to see one of my good friends briefly remove my engagement ring to try it on and then put it back on me. finger.
'Just a friendly reminder that Nayte and I are human beings, not a zoo exhibit. Not to mention, videotaping someone without them knowing is creepy! Not well!' she added.
The Bachelorette is available to stream on hayu.