Securing HP is one of the most important things to do to protect our data. HP Samsung provides this feature to maintain the privacy of its users.
Unlocking a locked Samsung cell phone can only be done with the previously created pin. But what if we forget the pin that we entered earlier?
If this happens to you, one of the things that you can do to overcome this is to reset your Samsung cell phone.
So, how to reset a Samsung cell phone because it forgot the pin? Here we describe the steps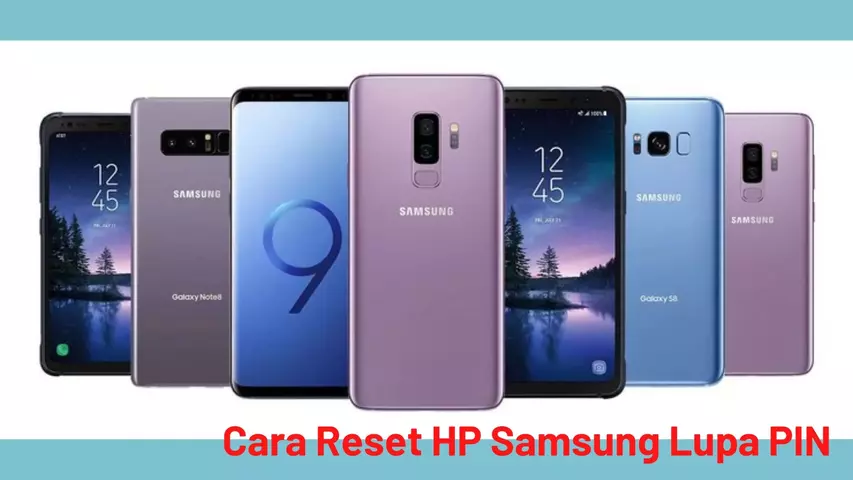 How to reset a Samsung cell phone because I forgot the PIN
First turn off your Samsung cell phone.
After that press Volume Up/Volume Up (+) button along with Home button and Power button until the Samsung cell phone turns on. If your Samsung cell phone does not have a home button, just press the volume up button and the power button.
After your Samsung cell phone is powered on, your Samsung cell phone is in bios mode. In this mode the selection is made using the volume up and down buttons. Select "Wipe data/factory reset" or "Restore factory defaults" or "Delete all user data"
Finally, select "Reboot system now" and then wait for the phone to turn on as usual.
After performing the above steps, your phone will return to its state as if it was just turned on after purchase.
By following the steps above, all the data you have will simply be gone. But the above method is not the only one that you can take because there are several alternative ways that you can do to deal with a Samsung cell phone that has lost its PIN.
Here is an alternative you can do.
Alternative reset to unlock Samsung HP Forgot PIN?
Use Find My Samsung Mobile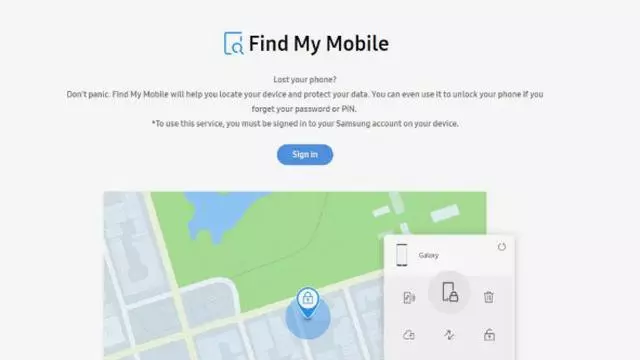 The first way is the easiest way to do this is by using one of the features provided by Samsung. This feature is actually a feature that works to find lost Samsung phones.
If in case our HP stays somewhere, we can use this feature. However, if our Samsung cell phone is stolen and we are worried that the wrong person will take our data, the Samsung Find My Mobile feature can also delete all the data on the Samsung cell phone.
This is a function that we will use later to delete data on a Samsung cell phone, including PIN data.
How to use it is also quite simple. All you need is to go to the Lock my screen page and then sign in with your Samsung account. Then just enter the new PIN and wait a few moments. Later your Samsung cell phone will be unlocked as well as a PIN change.
Using Android Device Manager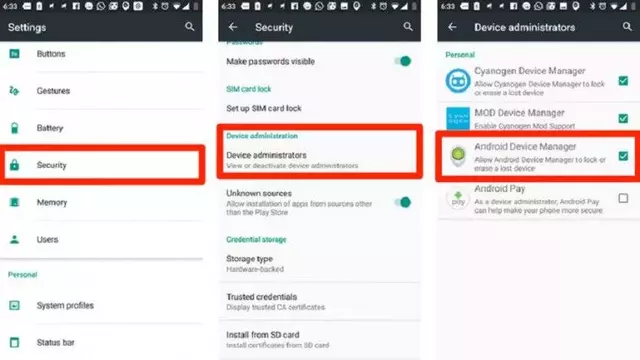 The next way you can do to unlock a Samsung cell phone without a PIN is to use the Android Device Manager. This method can be done using another cell phone or using a laptop.
Go to Android Device Manager, and then enter the email you used on the Samsung cell phone whose PIN you forgot. Later there will be 3 options in the main menu namely call, block and delete. Choose a key.
Later you will be prompted to replace the old PIN with a new PIN. After that you have to wait 5 minutes. After that, use the new PIN to unlock.
Using safe mode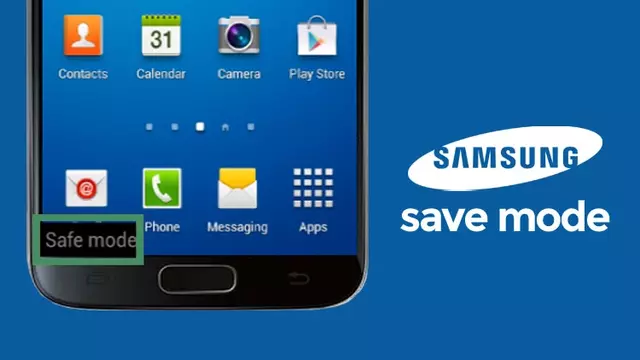 The next step is to use safe mode. This method can only be applied if you use a non-default lock screen app. The app in question is a lock app that can be found on the Google Play Store.
So to open the app, all you need is to disable the app. When the lock screen app has been disabled, the lock screen will no longer lock.
To be able to do this, do it this way, follow these steps:
First open the power menu from the lock screen.
After that, press and hold the power button.
Subsequently it will appear "Do you want to boot in safe mode (safe mode)?" select OK. Safe mode is a limited mode that allows us to make a small configuration on our Samsung mobiles.
After entering safe mode, select Uninstall.
Select the lock screen app you are using and delete it.
After success, restart or reset our Samsung mobile.
After doing the above method, the cell phone will not be locked by a third-party lock app.
Use Google Sign in on HP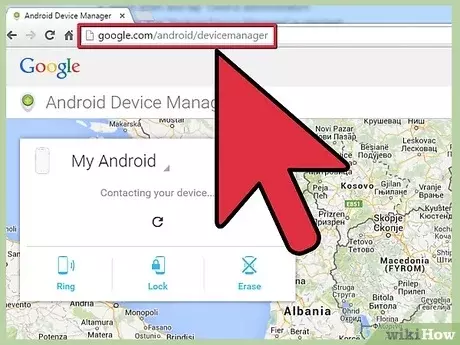 This method can be done if the previous method does not work. This method is relatively very easy, just like using Find My Mobile, which was described above.
If the previous method used a Samsung account that we might forget, then this time we use the help of Google. Google is the account we use the most and this method is very easy to do. The method is as follows:
First go to the link https://google.com/android/devicemanager on another cell phone or on a computer.
Then sign in the same Google account as the Samsung cell phone whose PIN you forgot.
After successful login, you will have 3 options. Select "Block"
Next, create a new PIN.
Finally, open your Samsung cell phone with the new PIN.
Using ADB (Android Debugging Bridge)
The next way it can be done is to use ADB or Android Debug Bridge. Actually, ADB is already in the Android SDKK package. But in this guide we will install software on a laptop.
Subsequently, the opening of the PIN is carried out by command via CMD. This method can be used to solve the problem of forgetting patterns, PINs and passwords on mobile phones.
The method is as follows:
First, first download the ADB software through the following link: https://forum.xda-developers.com/t/tool-minimal-adb-and-fastboot-2-9-18.2317790/
Then do the ADB software installation until it works.
Connect the cell phone to the laptop using a data cable.
Open the ADB software and a command prompt screen will appear from the ADB directory.
Type "adb shell rm/data/system/gesture.key" then enter.
After that do a hard reset on the Samsung cell phone.
The mobile will turn on in a lock screen cover state so that we can open the mobile without using a PIN.
Using Dr. Fone Software – Android Lock Screen Removal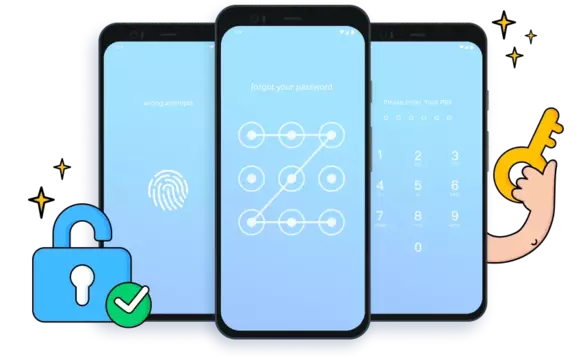 The last way to overcome forgotten PIN without resetting Samsung cell phone is to use Dr. Fone – Android Lock Screen Removal software, which is specifically designed to unlock the screen, also known as lock screen.
Just like the previous method, we need to install this application on the computer and then connect it to our cell phone. This method can be used to unlock passwords, PINs, fingerprints, etc.
The method is as follows:
Download the software via the following link:
Complete the installation and open the app.
Select Unlock.
Connect your Samsung phone to the computer with a USB cable.
Turn off our Samsung cell phone.
Press the power, home and volume up buttons simultaneously.
Press volume up again to enter the download menu. The download of the recovery package started to take place.
Select remove to remove the screen locker.