Author: Heri Setiawan
Bandung is one of the most visited tourist cities in Indonesia. In addition, the city of Bandung is also one of the tourist destinations for backpackers or solo travelers. These backpackers or solo travelers are synonymous with cheap and simple vacation styles. This also applies to those looking for lodging or hotels during their vacations.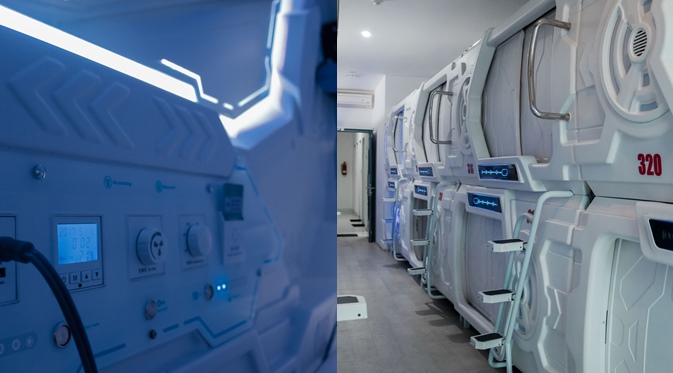 In the city of Bandung there are several types of accommodation suitable for backpackers or solo travelers such as capsule hotels. a capsule hotel highly sought after by backpackers and solo travelers due to its affordable price. The capsule hotel itself is a room accommodation in a room unit, which is designed in the form of stacked capsules.
Here we recommend capsule hotels in Bandung city that are suitable for backpackers and solo travellers.
Shakti Capsule has a capsule hotel theme that is unique, sophisticated, high-tech and modern. Millennials will definitely like this capsule hotel in Bandung. Each capsule is equipped with headphones, a television and a light control screen. The capsule design and shape are very futuristic and make you feel like you are in a spaceship. The hotel consists of three floors containing some 18 capsules. Each floor is facilitated with two bathrooms and two separate toilets. This capsule hotel is located at Jalan Cihampelas number 119, Cihampelas, Bandung.
Bobobox Pods Dago is a new capsule hotel located at Jalan Sultan Tirtayasa No. 11, Citarum, Bandung. The place is very strategic in the busy center of the city. You can also take a culinary tour of the hotel because there are many cafes, restaurants and meeting places that must be visited. In fact, several restaurants around the hotel are also open from six in the morning. Bobobox is well-liked because apart from attractive facilities, the price it offers is also very affordable. It's perfect for those of you who don't want to spend too much on hotel costs. Thus, you can divert your budget to enjoy your vacation more.
The next capsule hotel carries the Japanese concept inside. Located at Jalan Pendawa number 2, Arjuna, Pasirkaliki, Cicendo, Tokyo, Cubo offers around 16-20 pods with quite spacious rooms. Although not a star hotel, Tokyo Cubo also offers a variety of pampering facilities. Shinjuku rooms are reserved for men, Ginza for women, and Harajuku campur, also known as mixed dorm. In addition, each room is equipped with a bathroom and support facilities. Although it carries the concept of sharing a room, you should not worry because here all the rooms are equipped with curtains to maintain the privacy of each guest. In addition, there are other accessories in the form of hangers, shelves, power outlets and of course a comfortable bed.
Inap At Capsule Hostel is the best comfortable and affordable accommodation option for travellers. Special for backpackers, not only comfortable to stay, the strategic location allows you to visit attractive places and complete your adventure. From personal, family, community, business needs to corporate meetings, Inap At Capsule is ready to serve with various services and facilities available. This capsule hotel in Bandung is located at Grand Asia Afrika Apartment Tower D 19th Floor Unit 17, Jalan Karapitan number 1. This highest capsule hotel in Bandung is quite cheaply priced around IDR 100,000 per night with amenities like WiFi, plugs and mirror.
Buton Backpacker Lodge is located at Jl. Haji Akbar No.19, Pasir Kaliki, Kec. Cicendo, Bandung City, West Java. At Buton Backpacker Lodge you can choose to stay in a capsule hotel for one person or in a room with capacity for two people. Therefore, it is suitable for those of you who are traveling with your best friends but still with the capsule hotel concept. The location of this capsule hotel in Bandung is also very strategic, just 1 km from Bandung City Station. This capsule hotel is perfect for those of you who are traveling on a budget, but can still sleep soundly and comfortably. The price of a capsule hotel on the spot can only be 75 thousand rupees. It's really cheap.
Tourists on vacation in the city of Bandung can now enjoy the experience of staying in an extraordinary capsule hotel such as the presence of TAB Capsule Hotel Bandung that offers the feeling of staying in a luxury cruise ship room. In fact, the capsule hotel, which is located at Jalan Otto Iskandar Dinata No. 582, Bandung City, is very different from other capsule hotels. TAB Capsule Hotel Bandung started operating from Monday, November 23, 2020. At this location, TAB Capsule Hotel introduces a compact room with a new innovation for the development of capsule hotels in the country. This compact room is equipped with several complete facilities, ranging from queen-size bed, 32-inch TV, safety box, air conditioning, Wi-Fi, charging station, to bathroom facilities with luxurious and futuristic designs.
About the Author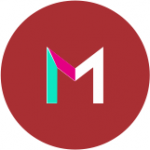 Please be memorable with us