Famous celebrity Neelofa asked fans to give her a little more time to share the face of Muhammad Bilal, who is now over five months old.
For Neelofa, all parents, of course, want the best for their child, just like her, who wants Bilal to grow up like other normal children.
"If possible, I want him to grow up like other normal children. Give him time to get a little stronger, then we take him out and so on," he said.
From birth until now, Bilal's face has not been shown to the public, only body movements such as Bilal's hands, feet and fingers are often shared on social media.
She said that as a mother, she wanted the best even though some people made a joke of 'Ain's illness.
"If someone is joking about the matter, it is actually as if they are joking about the existence of 'Ain. It's not that they're actually making fun of me.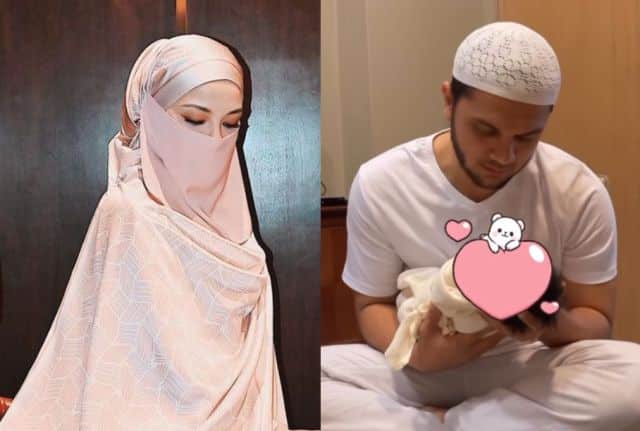 "Even this matter in the authentic hadith already exists. I am not very well informed about this, but it can probably go beyond fate.
"I did this (not exposing the child's face) even though people criticized me in some way, we thought about the child's health and well-being. Wait until he is a little big. It's not that he wants to hide me or that he doesn't want people to see, no," she said.
Meanwhile, Neelofa also thanked the parties or celebrities who agreed with her action. She added that what she did was also take care of the child's mental health when he grew up.
"Elly Mazlein herself shared a time that she saw her son more cheerful and happy when when he was in school, people did not know whose son he was.
"What is being done is also for the mental health of children. Maybe if you go somewhere, join the crowd or take a photo later. Too bad for them too", he was quoted by Harian Metro.
Neelofa married preacher PU Riz on March 27, 2021. The couple was blessed with a son, Muhammad Bilal was born on January 29.
Also Read: "Why Not Use RM155 Million To Build Kota Bharu Bus Station As The Barn?"
Also read: The newlyweds chose to marry in the morgue, they had time to care for the bodies of the homeless before returning home