RECENTLY, Transport Minister Datuk Seri Dr. Wee Ka Siong was asked to comment on the proposal made by a group of researchers from Universiti Kebangsaan Malaysia that vehicles over 10 years old should be scrapped to solve congestion problems vial.
However, there was no recent report of such a proposal. Furthermore, such a solution is too ridiculous for anyone to do, and even more so for academics at a renowned public university.
If implemented, the incumbent government is bound to lose in a general election and saying no to such a silly proposal will not earn it any brownie points.
But to say that the country must first provide a complete public transport network system means that it will never happen.
In any event, ELV policy and traffic congestion are two separate issues. It may be true that congestion would be alleviated if vehicles over 10 years old were not allowed on public roads, since they represent 74% of all vehicles in the country.
If this logic applies, then motorcycles should be banned or not allowed to carry passengers, as up to 70% of all road deaths in Malaysia involved motorcyclists. That would strand millions of people across the country and our economy would grind to a halt.
Similarly, if ELV were introduced in our country. There are many policies that we could copy from our neighbor to the south, but ELV is not one of them, as our land is 459 times larger and it would be just as difficult to provide a complete public transport network to all areas.
Any attempt to explore ELV as a solution to traffic problems would be going off on a tangent and would be a huge waste of time. Instead, the focus should be on dealing with vehicles over 10 years old.
And just like commercial vehicles that have been certified as roadworthy by PUSPAKOM, older private vehicles should also be allowed on public roads as long as they pass inspections.
The inspection of private vehicles does not need to be as strict as that of commercial vehicles that carry heavy goods or passengers who pay a fee and usually have high mileage.
For example, the paint job is not important, but a heavily rusted car is not acceptable, lest a door or fender suddenly break and fall on the road, which can cause a nasty accident.
Also, smoky exhaust gases are not allowed. This can be caused by worn piston rings that can no longer scrape the cylinder walls to clean the engine oil, causing it to burn along with the gasoline. Diesel engines emit smoke when the fuel has not burned completely inside the cylinders.
Owners who have modified or removed the muffler to make the tailpipe produce a loud sound must replace the original to pass inspection. Also, the reversing lights cannot be modified to come on along with the brake lights or to flash irritatingly to others.
A few years ago, many motorists were blinded by cars fitted with non-factory installed xenon high intensity discharge lights. There were also cars mounted with LED underbody lights to produce a purple glow on the road around the vehicle. Fortunately, they are now a rare sight.
In any case, only white lights are allowed at the front of the vehicles and for reversing, and red at the rear, except for the yellow ones for signals.
Owners who have installed different colored lamps should be instructed to remove them, and fog lights should be covered, and can only be discovered when on a property.
Most important of all, however, would be the brakes and tires. Brakes should be tested to be effective and tires with sufficient tread with the sidewall not cut or swollen. But there is no need to insist that tires that have passed their expiration date be changed.
This is because many vintage cars, especially vintage or classic types, are equipped with tires that are not readily available.
Most of these cars are rarely used and are kept for sentimental reasons. If owners go to the trouble of sending them in for inspection, they should be allowed off the road.
So if mandatory inspections of private vehicles are to be introduced, how often should they be inspected? Initially, we should exclude all vehicles less than 20 years old. Those over the age of 20 could be inspected annually before their road tax can be renewed.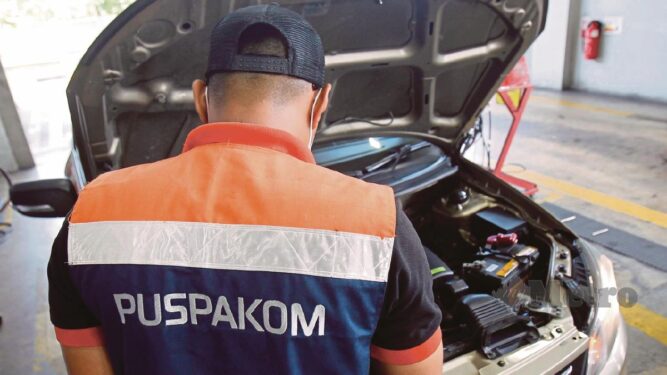 Since PUSPAKOM is often congested with commercial vehicles, new dealers could be appointed for the inspection of private vehicles, including for change of ownership, giving preference to car dealers, as they have the experience and resources available.
Implementation of the ELV policy would be stupid as it could mean removing more than RM100 bil worth of vehicles.
The introduction of mandatory inspections for older vehicles would encourage more motorists to drive newer models, but without forcing anyone to give up their old faithful.
And one thing is for sure: there will be fewer clunkers on the road. By then, people would get used to the rule that old cars must be inspected before the road tax can be renewed. They could be prepared to go through the hassle of annual inspections or upgrade to newer cars. – June 23, 2022
YS Chan is ASEAN Tourism Lead Trainer for Travel Agents, Mesra Malaysia Lead Trainer and Travel & Tours Enhancement Course. He is also a consultant and writer for the tourism and transportation industry.
The views expressed are solely those of the author and do not necessarily reflect those of Focus Malaysia.