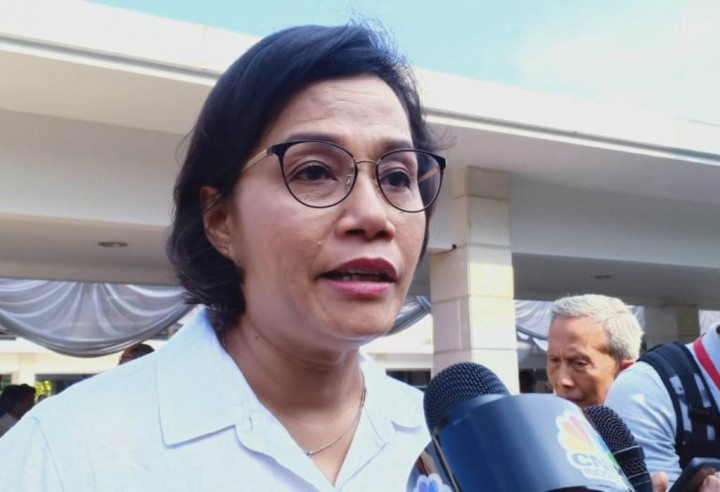 Jakarta: The government's debt position is still considered secure. In recent months, the ratio of public debt to Gross Domestic Product (GDP) has fallen from 42 to 38 percent.
However, the government is not complacent. Because global dynamics are still quite dangerous and threaten the national economy. This was conveyed by Finance Minister Sri Mulyani Indrawati at the G20 Conference: Accelerating Indonesia's Role in Strategic Issues for the G20 Presidency.
"Compared to many countries in the world, it is still relatively safe. We are not complacent in this regard, because the global environment is very, very dangerous," he said on Thursday, June 16, 2022.
How do you feel about this article?
Sri Mulyani said that global dynamics had resulted in a number of countries experiencing fiscal pressure. The increase in debt is inevitable because the impact of the COVID-19 pandemic has not been resolved.
The debt ratios of several countries are currently above the reasonable threshold, even reaching 100% of GDP. This resulted in the country being in a crisis-prone condition and threatened with default.
According to the report of the International Monetary Fund (IMF), 60 countries experienced a significant increase in debt. Up to 40 countries of which have the potential to default and experience a crisis.
Therefore, the Indonesian government's debt position, which is around 38 percent of GDP, is still considered manageable. This is inseparable from the fiscal and political policies adopted by the government. "In Law 2/2020, Indonesia implements extraordinary policies because it faces extraordinary challenges," explained Sri Mulyani.
In this regulation, the government can extend the budget deficit above three percent of GDP until 2023. The regulation provides fiscal space for the government to deal with the pandemic, and current conditions are considered still relevant.
The law is also an anchor for government policies in fiscal, monetary, and financial management in crisis situations. In that way, the increase in debt can be managed and the fiscal side of the country can still give a positive signal.
"By linking policies in a very strong, credible and consistent way, Indonesia at least creates certainty and becomes one of the most important pillars of stability," Sri Mulyani said.
Fiscal policy is structured in a flexible and responsive manner. Fine-tuning the priority agenda in times of crisis is considered capable of giving space to State taxation. Therefore, a variety of social buffers can be provided and support to the community and the business world affected by the crisis.
"We hope that with this kind of political response we can navigate and manage the recovery process in 2022 and continue until 2023. It is Indonesia's response that becomes a platform for sharing during the G20 presidency," concluded Sri Mulyani.