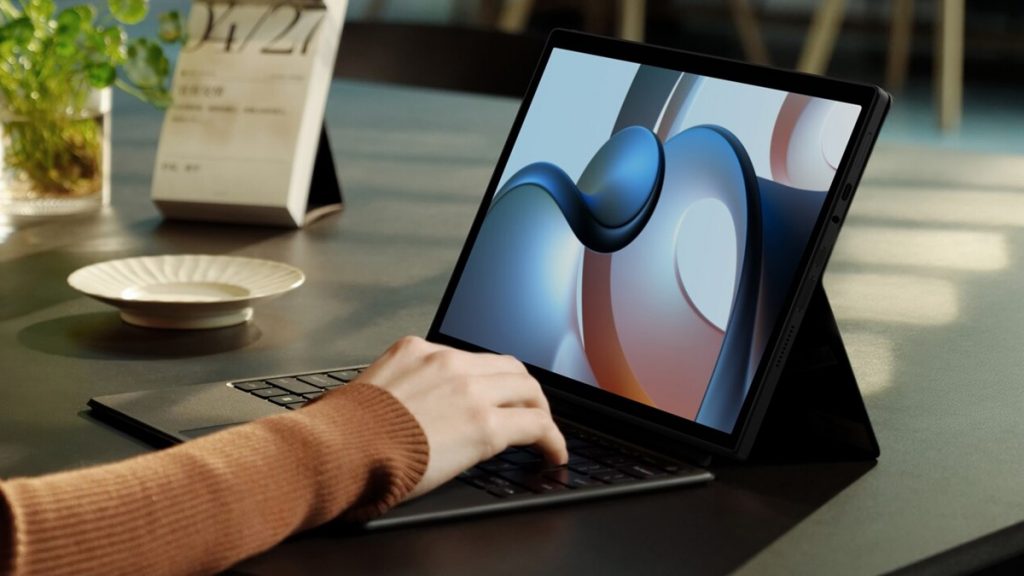 Xiaomi recently introduced a 2-in-1 device called Book S 12.4, this new device is Xiaomi's first 2-in-1 tablet running Windows 11 operating system.
In terms of specs, this device is powered by a 7nm octa-core napdragon 8cx Gen 2 and runs Windows 11 on ARM, and according to Qualcomm claims, this chip has performance equivalent to a 10th Gen Intel Core i5 and Interestingly, with Windows 11 with ARM support, users will be able to run non-ARM desktop applications through the built-in X86-64 emulator.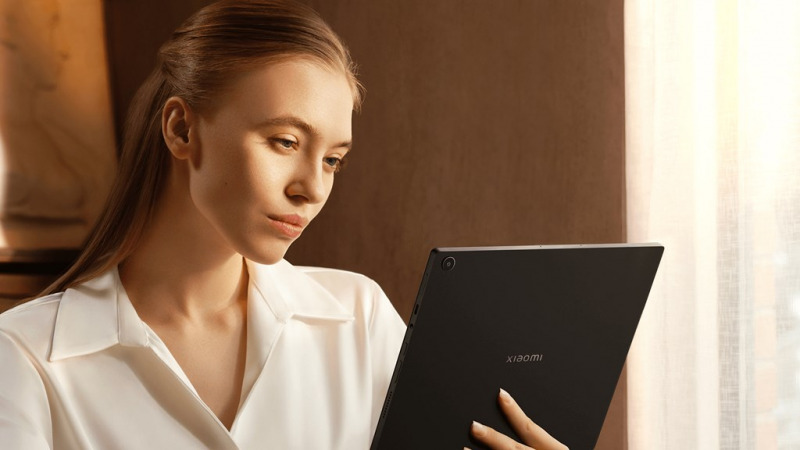 Meanwhile, the RAM capacity itself is around 8GB LPDDR4x with 256GB of internal storage, for normal use the RAM and storage capacity is sufficient, but unfortunately if it's missing, there's no upgrade option.
For other spec information, the Book S 12.4 will carry a 12.35″ screen with a resolution of 2560 x 1600px and an aspect ratio of 16:10, plus the screen itself supports brightness up to 500 nits with a gamut. 100% color. DCI – P3, with the provided specifications, Xiaomi claims that the battery of the Book S 12.4 can last up to 13 hours and 24 minutes, even with a battery size of 38 Wh.
In terms of connectivity, the Book S 12.4 only supports Wi-Fi 5 and Bluetooth 5.1, although that is enough, unfortunately this device does not have the latest Wi-Fi and Bluetooth support.
For the ports featured, there's a USB-C, a 3.5mm headphone jack, and a MicroSD slot; interestingly, you can use USB-C to connect to an external display.
For the price itself, because this device has just officially arrived in Europe, the price of the Xiaomi Book S 12.4 is around 699 EUR or around Rs 11 crore. Meanwhile, if the Xiaomi Book S 12.4 is purchased together with the keyboard cover package, the price will be EUR (Rp 12.5 million), for the Xiaomi SmartPen stylus which unfortunately is sold separately for EUR 99, 99 (Rp1.5 million).
If it is calculated, the Xiaomi Book S 12.4 is complete with keyboard cover and stylus pen, then the Xiaomi Book S 12.4 is priced at Rs 14 million.
The Xiaomi Book S 12.4 is planned to be available globally, but there is no word on when it will be available in the Indonesian region. Are you interested in buying it? comment below guys.